Make more money
Discover what helps close more deals. Let us do the grunt work for you.
Thank you! Your submission has been received!
Oops! Something went wrong while submitting the form.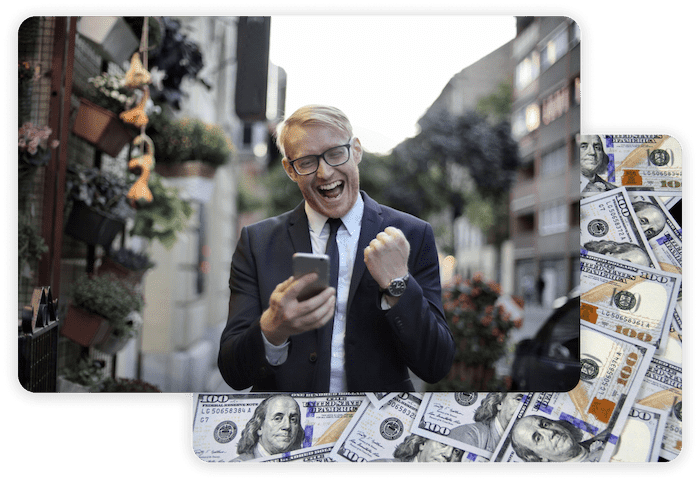 Deal Desk: your one-stop-shop
Filter and track all your interactions and save time getting ready for customer meetings or reviewing deals with your manager.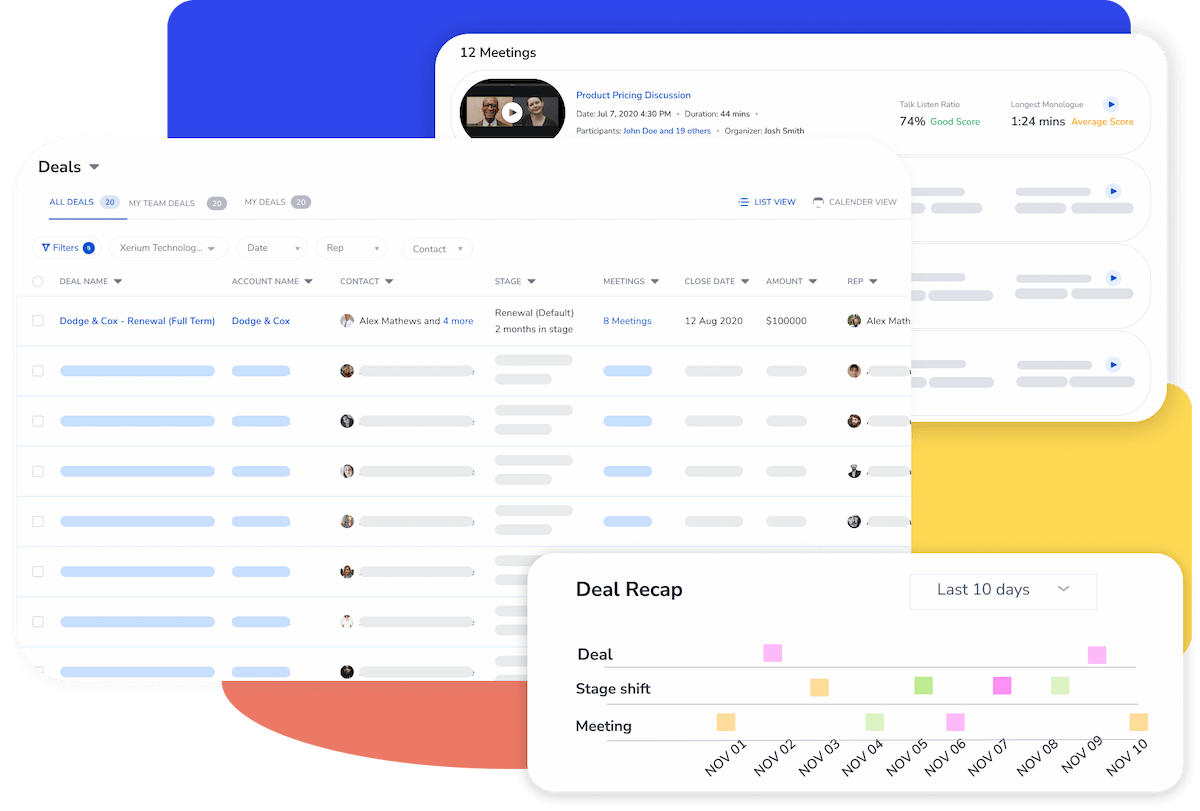 Never miss a key point from a Customer
Rafiki records and transcribes calls, summarizes notes, and analyzes key topics, follow-up, next steps and sync with CRM - so you can spend more time with customer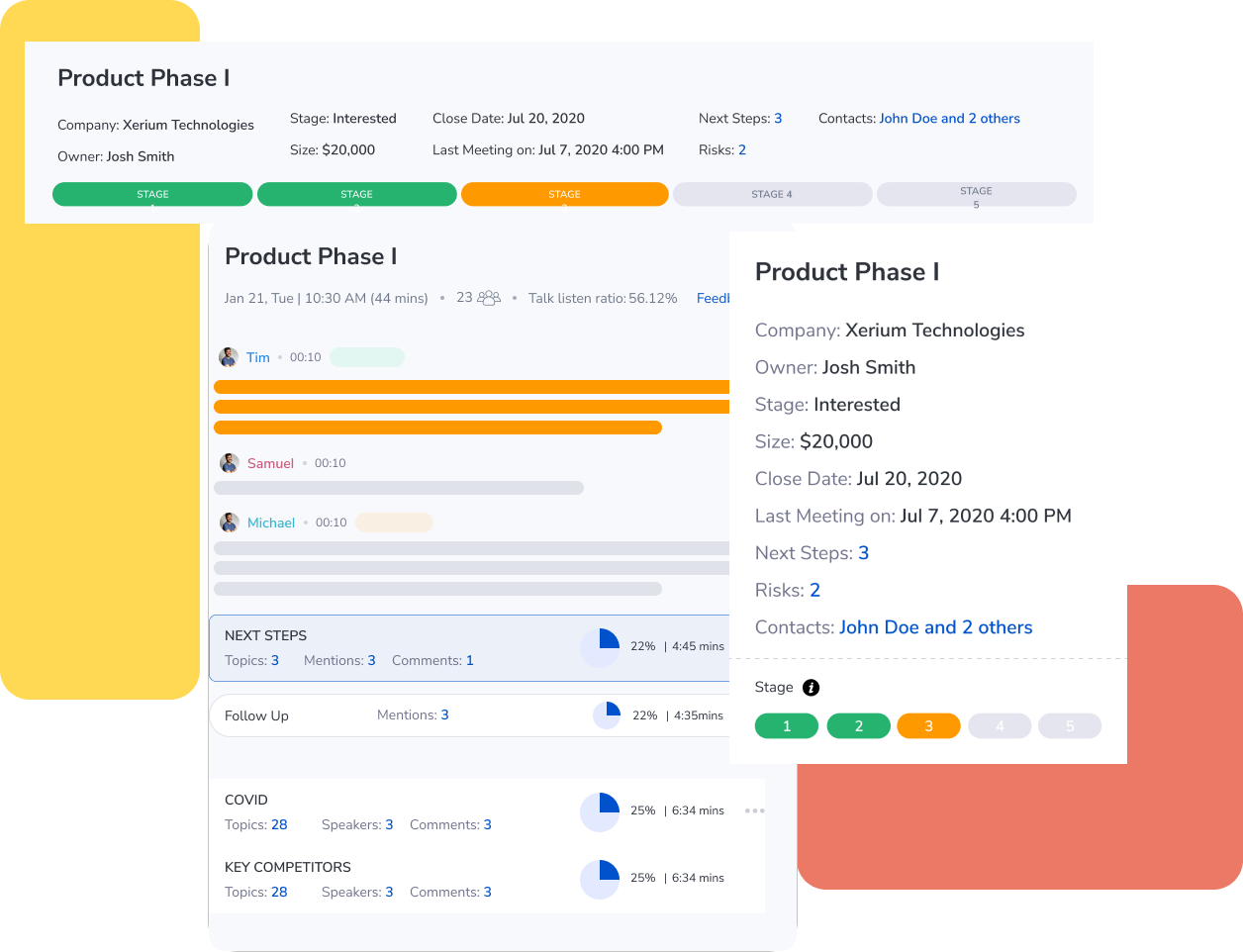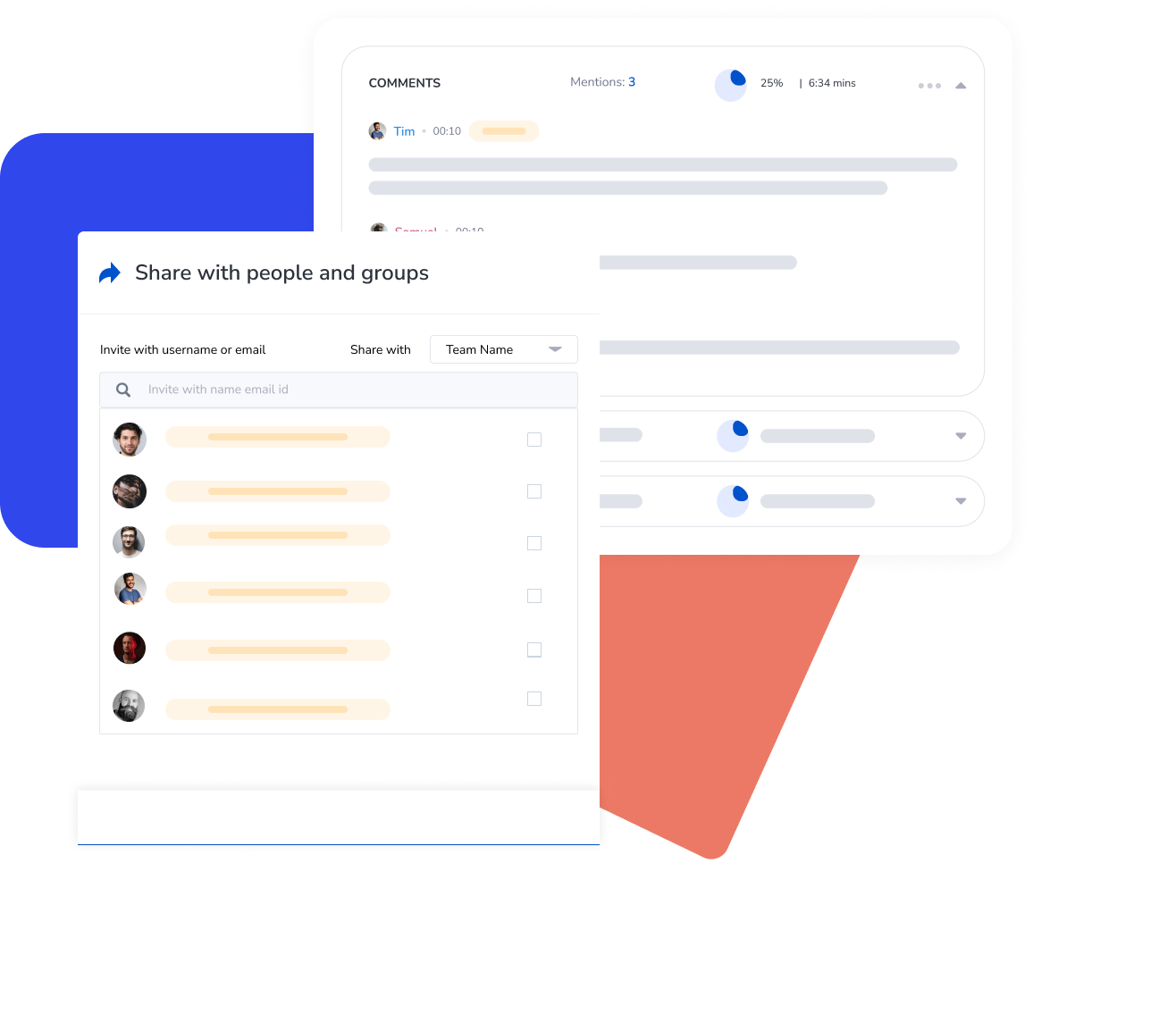 ORGANIZATIONAL INTELLIGENCE
Win more deals with cross-team collaboration
Use @Mention marketing or support teams to rally them behind your deal so they automatically get notified. Don't miss a beat when they review the key customer snippet.
ORGANIZATIONAL INTELLIGENCE
Focus on the right topics
Rafiki learns from the best reps to automatically recommend topics that can improve your pitch and close better.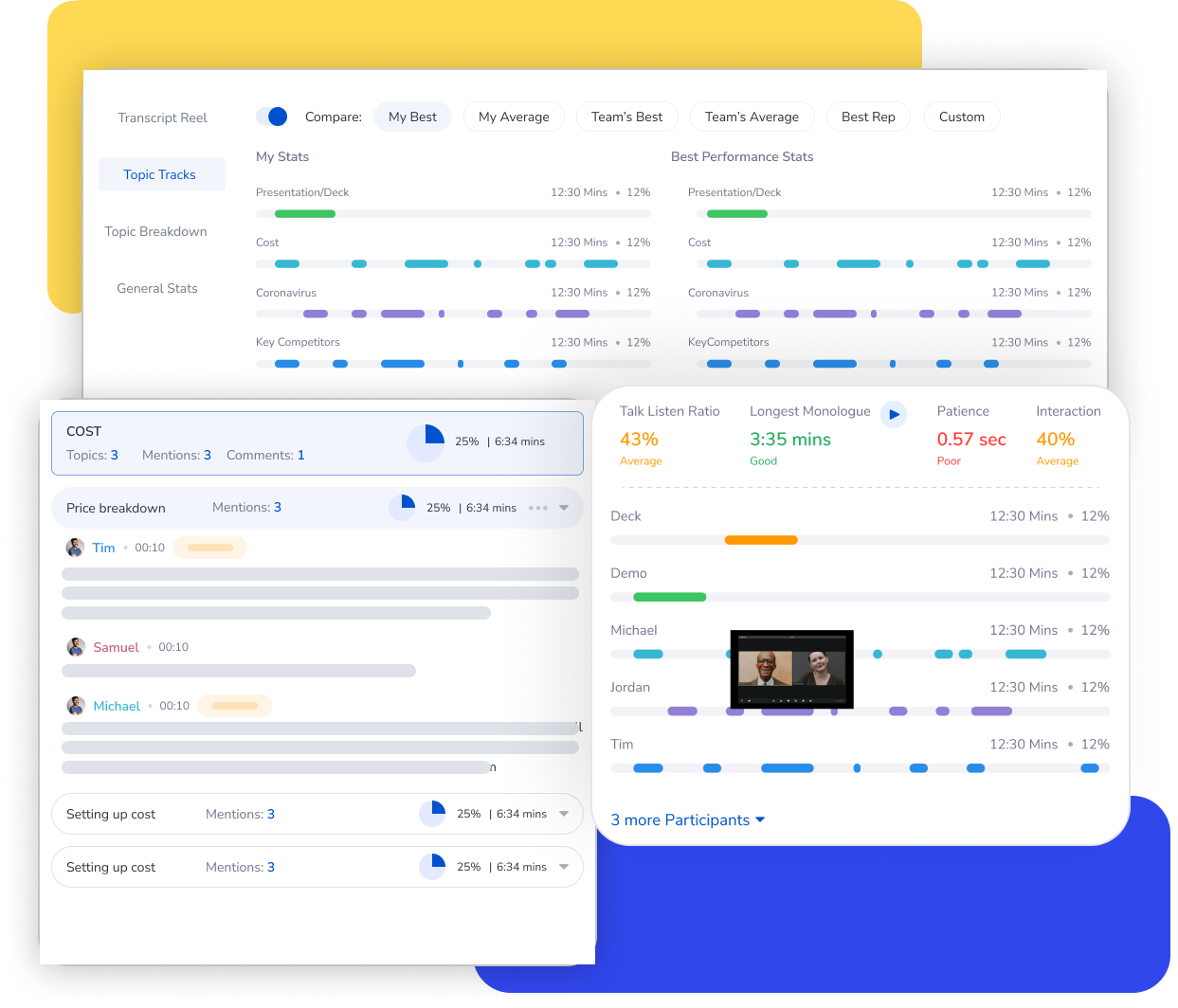 ORGANIZATIONAL INTELLIGENCE
Baseline on key pitch metrics
Fine tune your pitch based on the most successful reps. Compare your success with the best calls using key pitch metrics.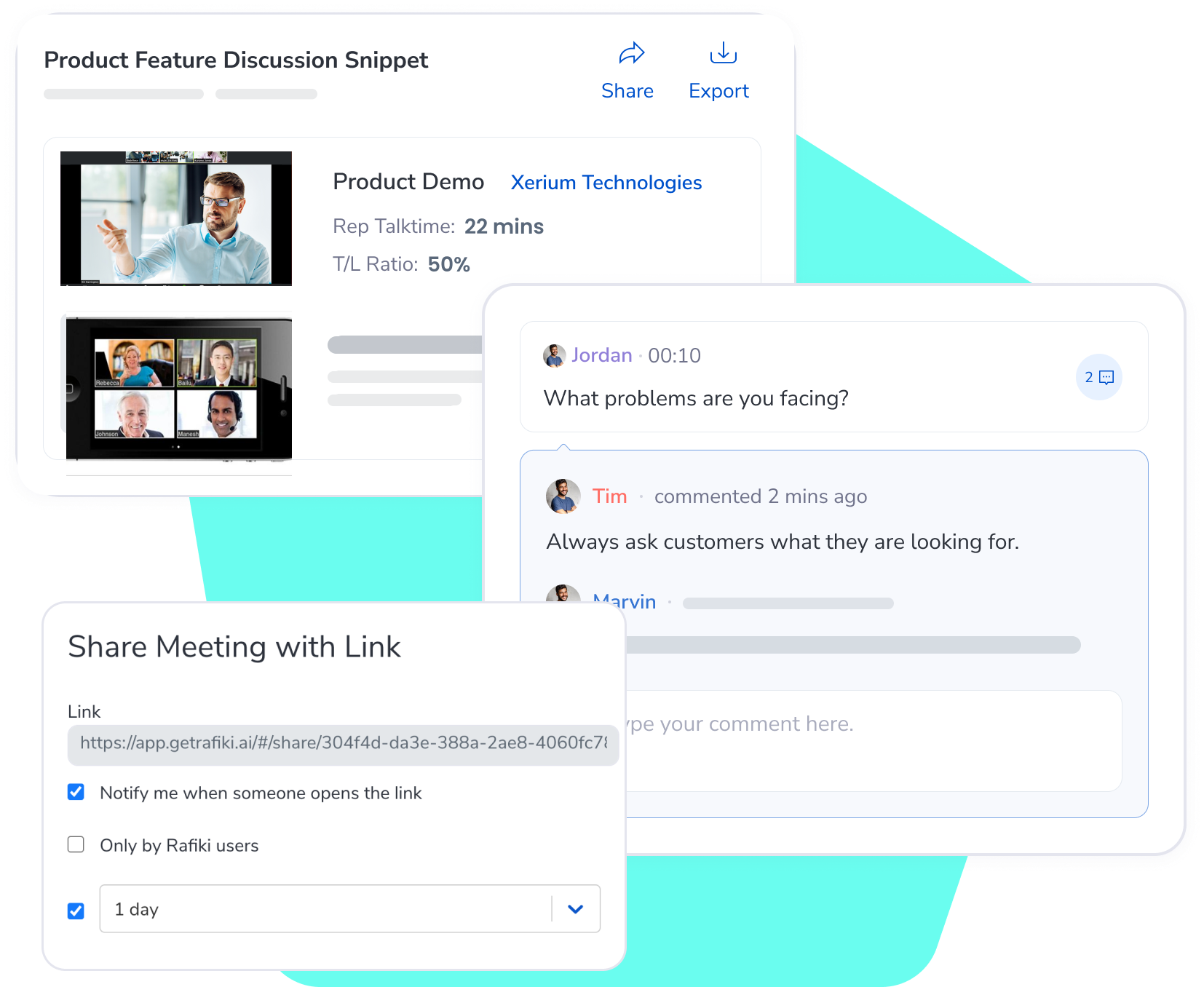 Seek feedback and engage with stakeholders
Share snippets or entire recordings. Request comments from and notify key people inside and outside the organization with ease.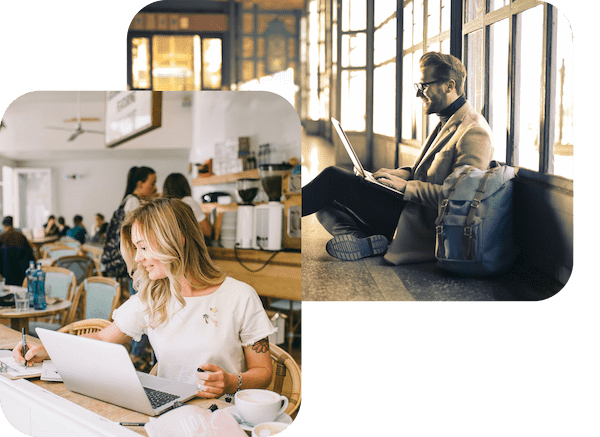 Gain visibility from anywhere
Whether you're on your way to a client meeting or working in a coffeeshop, Rafiki's mobile app makes it easy to listen to snippets and constantly improve.
Great customer conversations start here