Discover Winning Patterns
Enable winner behavior across the board
Thank you! Your submission has been received!
Oops! Something went wrong while submitting the form.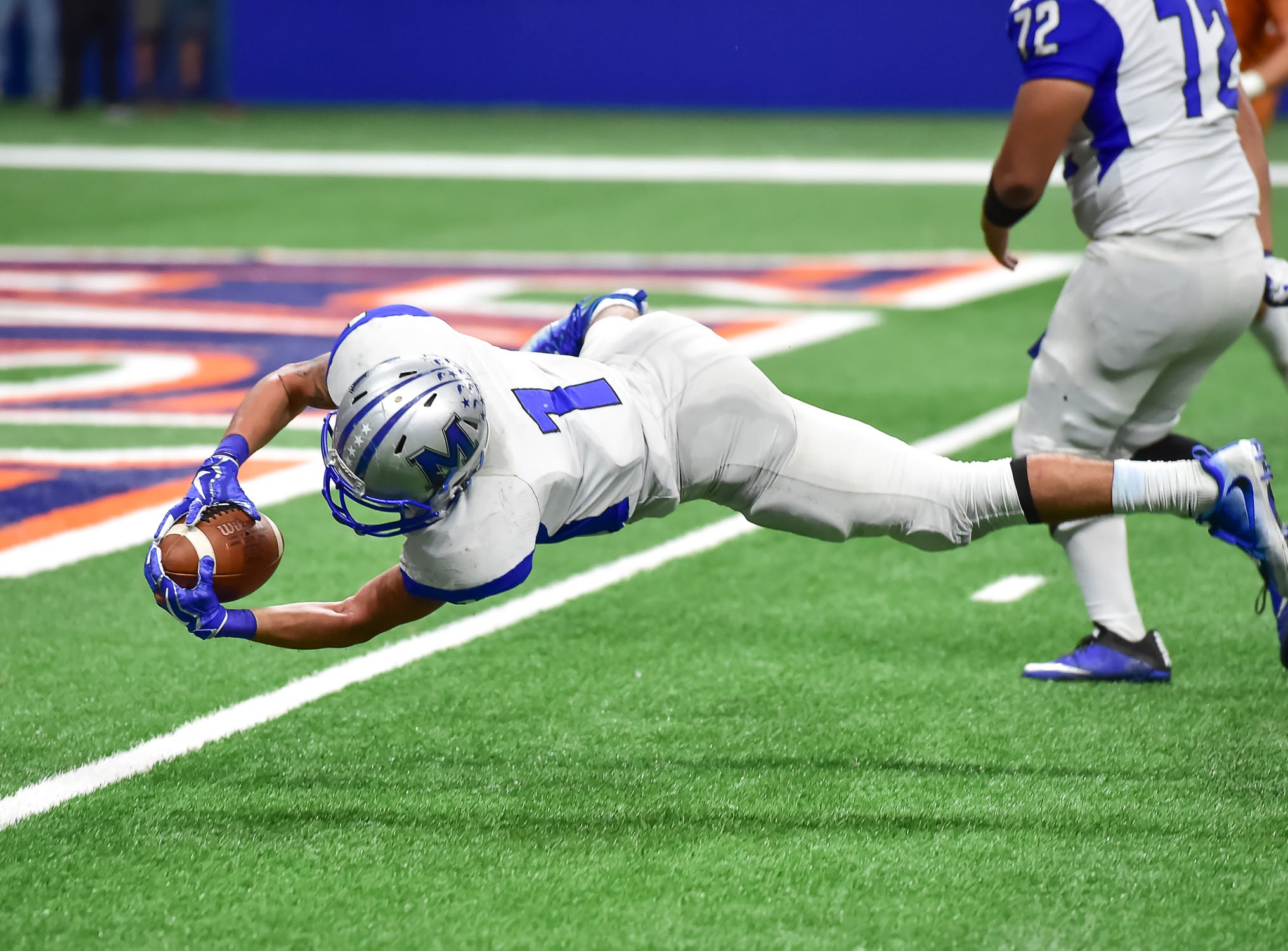 ORGANIZATIONAL INTELLIGENCE
Shorten Reps' ramp time
Train new reps quickly by listening to Rafiki's auto-curated recordings of successful calls. Point out key features from the calls so that reps can replicate them.
Measure and monitor effectiveness of enablement
Check score metrics to see how your sales reps improve after AI-based guidance. Ensure that you never let an opportunity slip through.
ORGANIZATIONAL INTELLIGENCE
Spot areas of improvements across team
Figure out which reps are killing it–and which are struggling easily using a data-driven approach to maximize impact.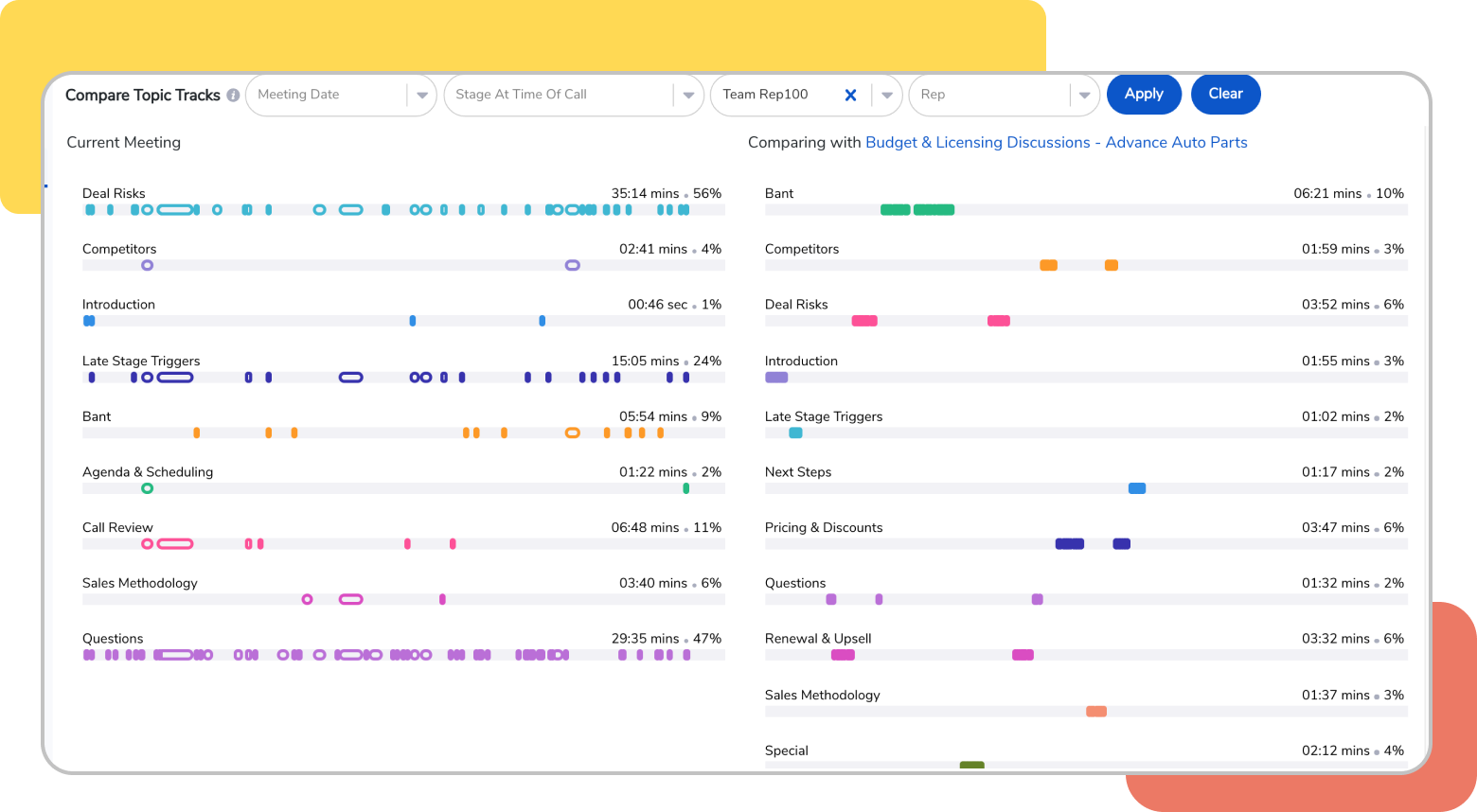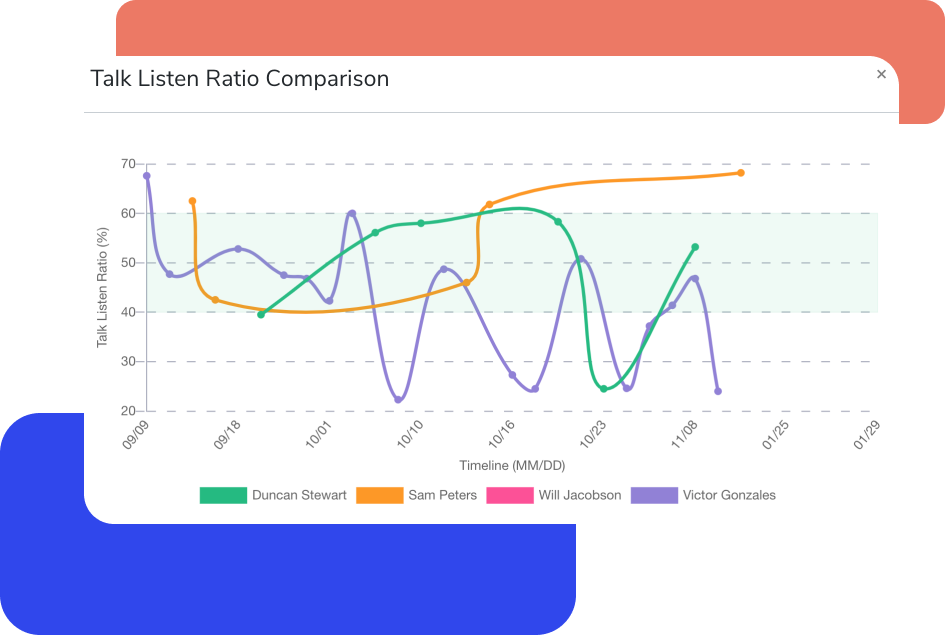 ORGANIZATIONAL INTELLIGENCE
Monitor sales training
Track your team's adoption on key sales conversation topic metrics across objection handling, positioning, and upselling.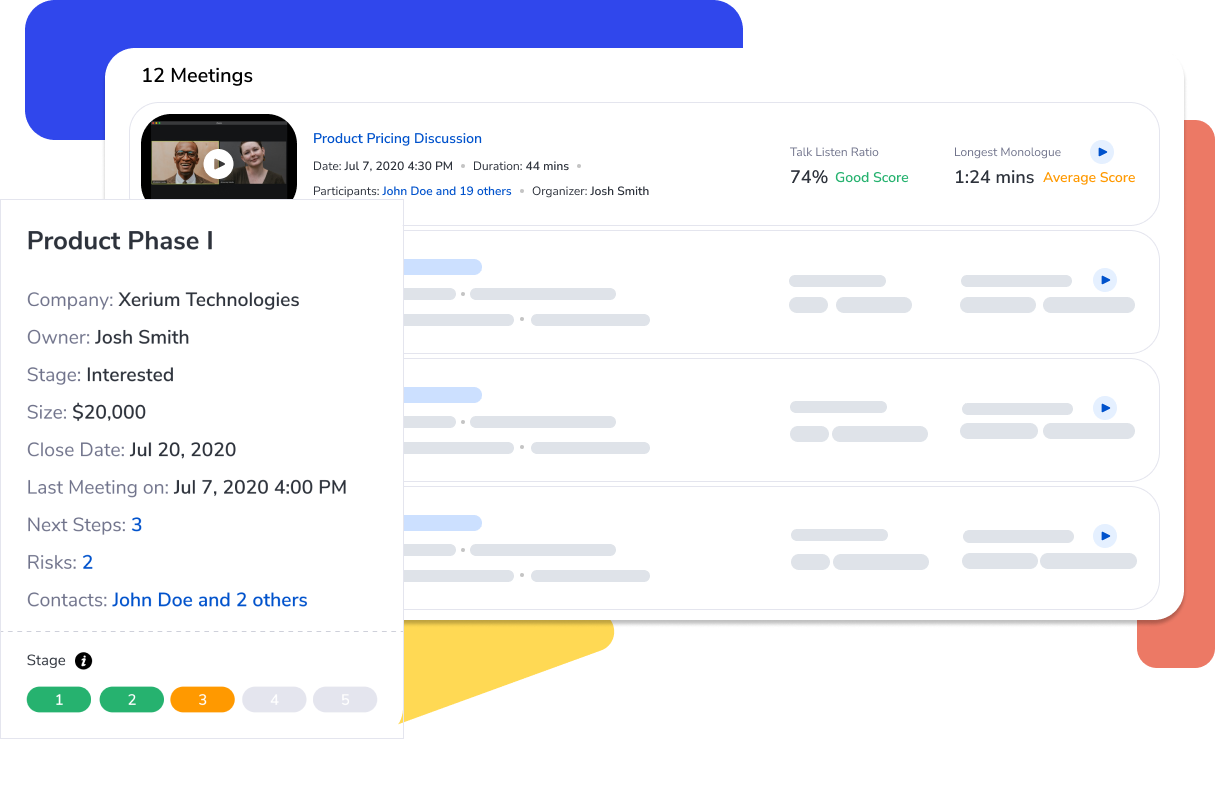 ORGANIZATIONAL INTELLIGENCE
Ensure best practices are being followed
Filter your team's meetings and see how well your reps are pitching.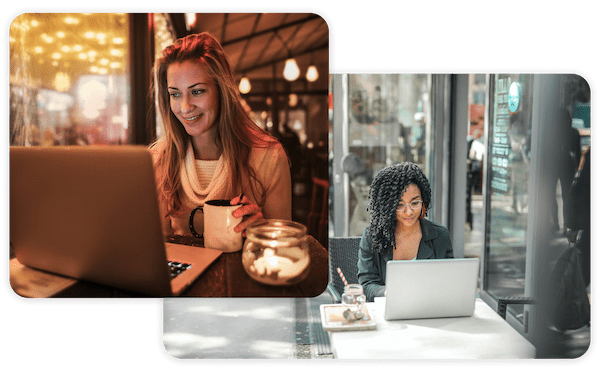 ORGANIZATIONAL INTELLIGENCE
Guide your team from anywhere
Coach your team from your home, or on the way to work by listening to playlists and providing feedback easily on any device.
Great customer conversations start here