Build a predictable winning organization
Get insights into what makes your "A" players blow the target out of the water even in a changing market and reduce unpredictability.
Thank you! Your submission has been received!
Oops! Something went wrong while submitting the form.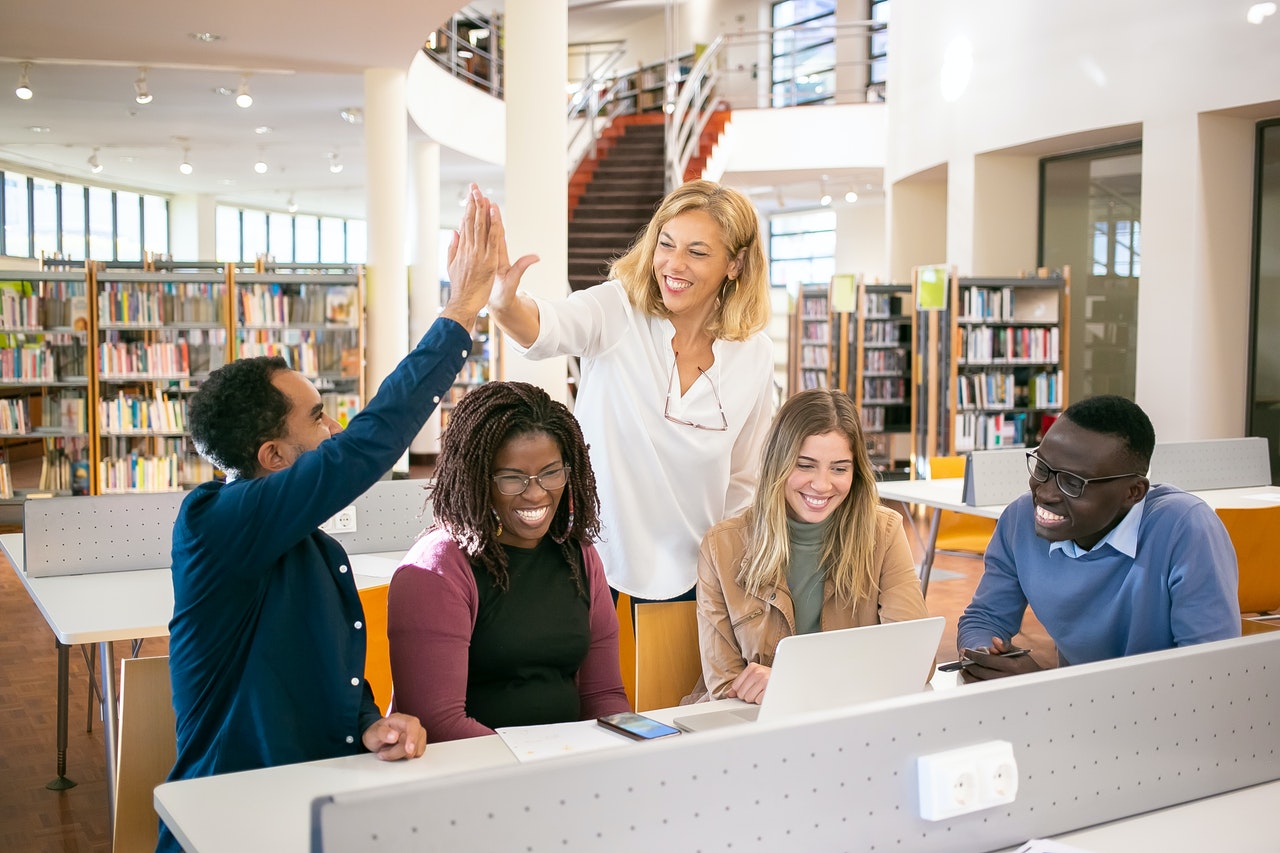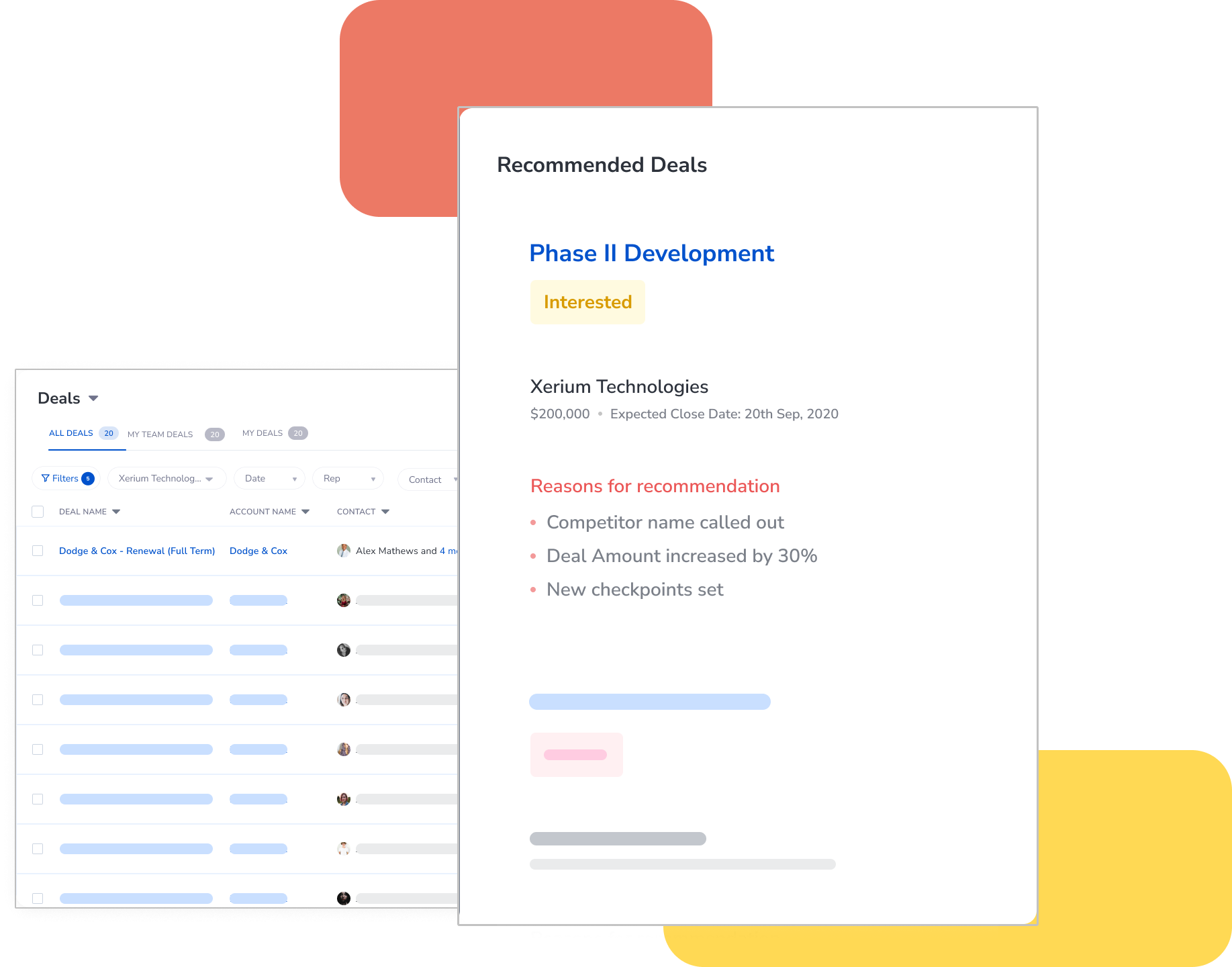 Project Revenue with Certainty
Get 360-degree insight into all conversations in one shot. Quickly hone in on leading deal indicators such as multi-stake holder, executive involvement, or other key metrics.
ORGANIZATIONAL INTELLIGENCE
Equip your team with actionable data

Automatically surface issues, such as competitor mention, that your managers need to focus on to keep revenue goals on track.
Understand what moves your customers
Uncover trends and topics that affect your customers in response to a changing market. Adapt your value proposition.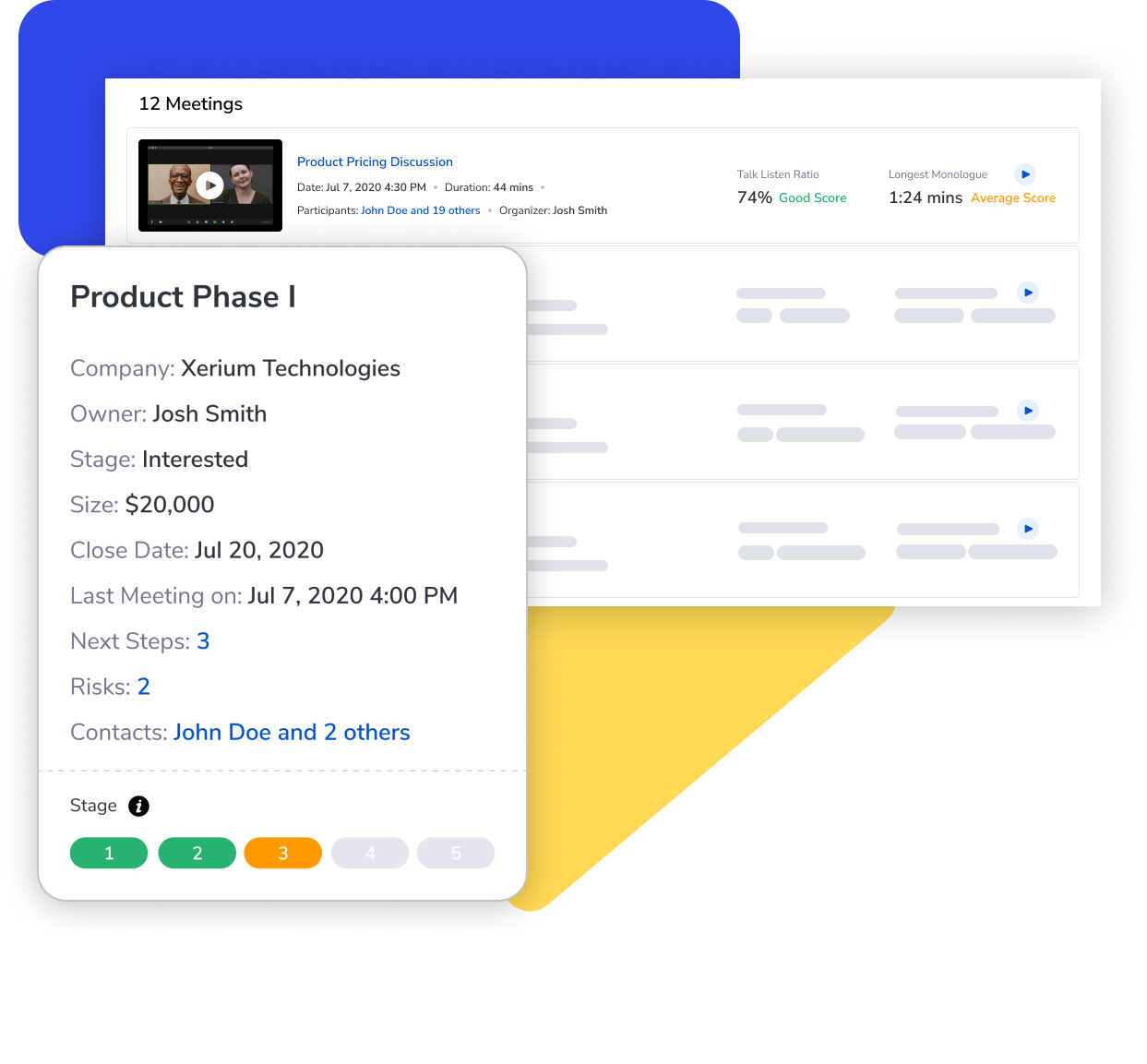 ORGANIZATIONAL INTELLIGENCE
Ensure that your organization is scaling well
Confirm that your team is following conversational best practices and battle-tested sales processes. Invest time to address friction points.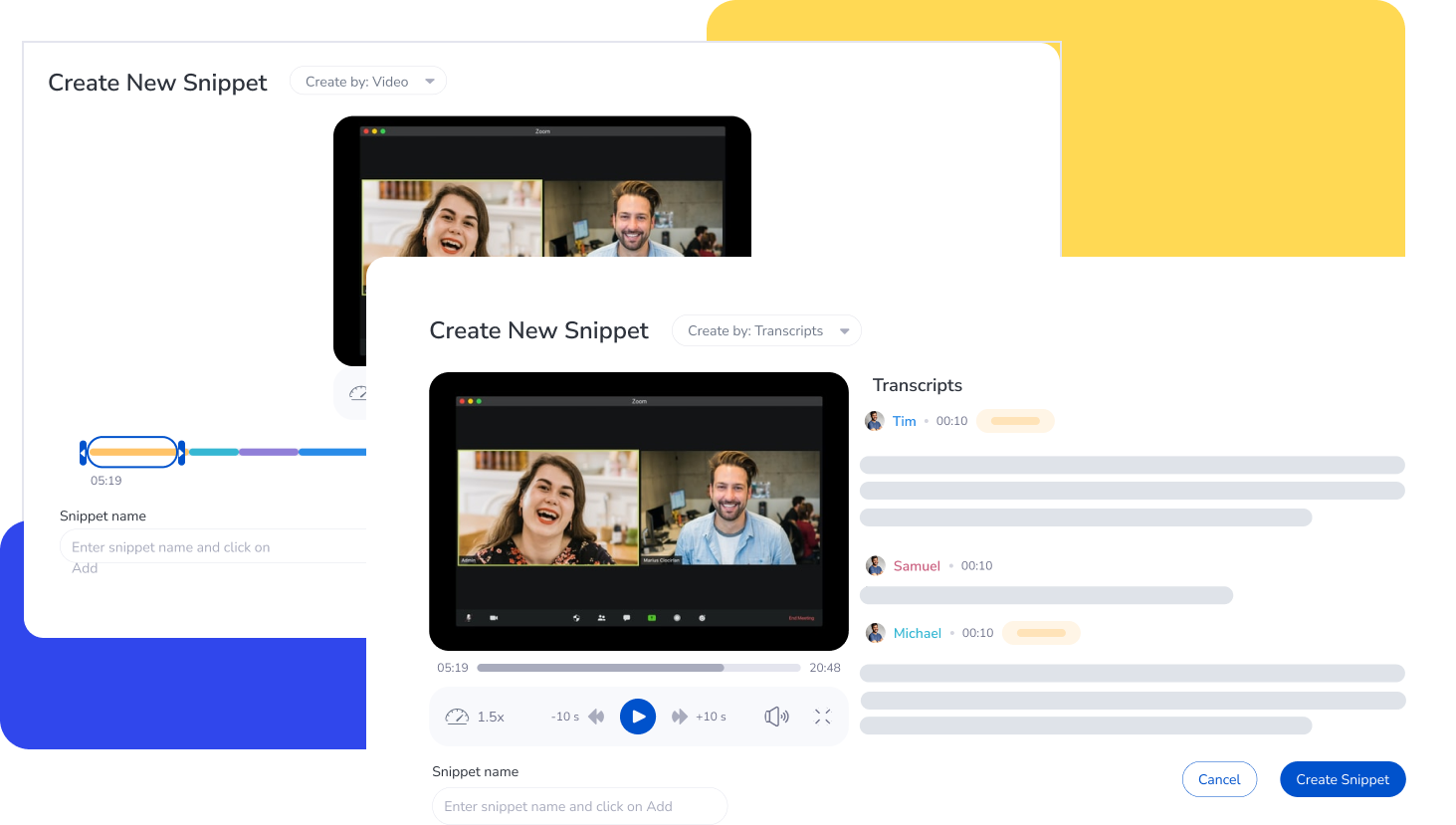 Surface Market Insights easily
Share your customer's voice directly from conversations using Snippets. Get your organization in sync to close the deal.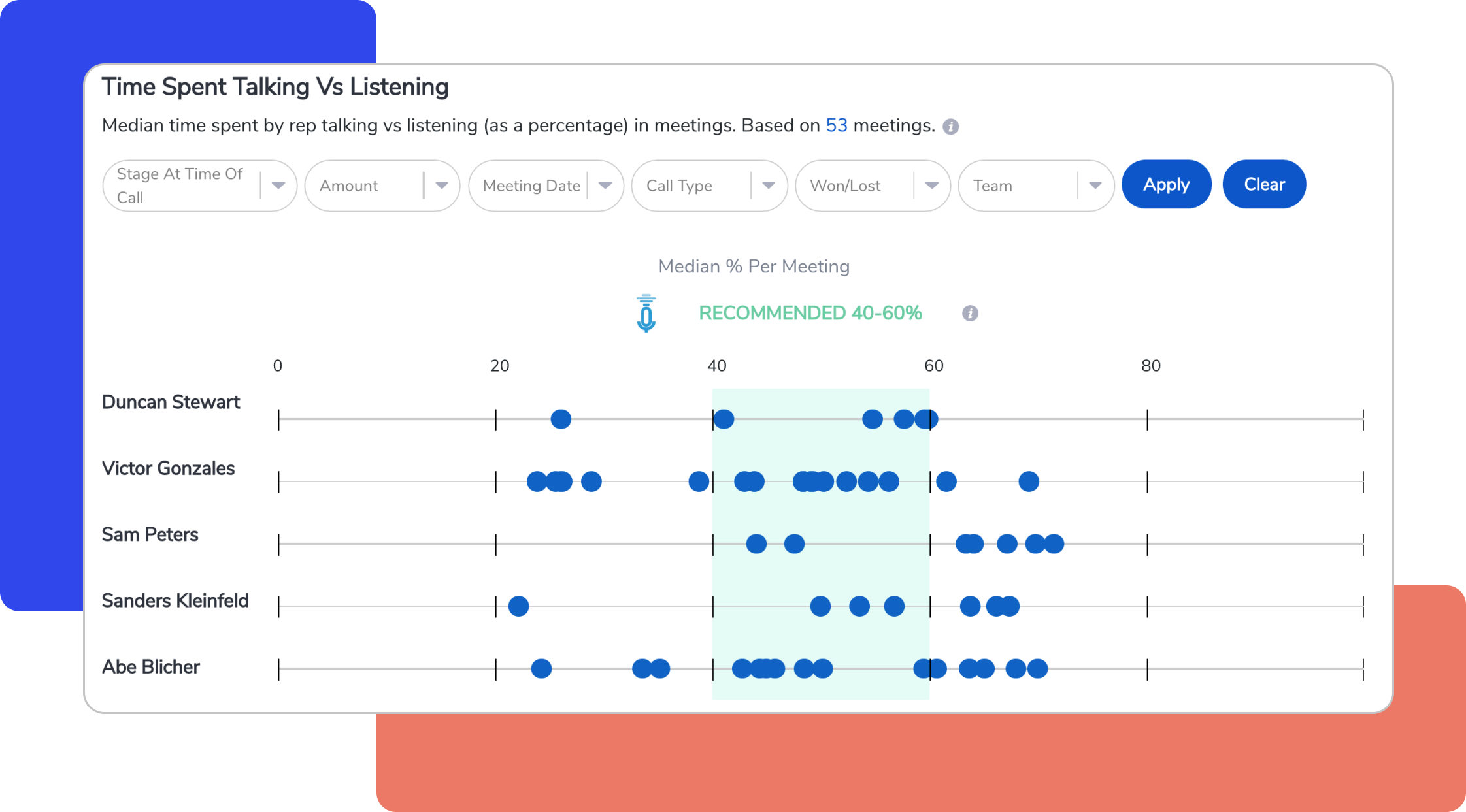 ORGANIZATIONAL INTELLIGENCE
Assess rep performance against best
Use conversation metrics to improve rep efficiencies and bring your most struggling reps up to par.
Great customer conversations start here