#1 in Value for Conversation Intelligence
Rafiki is built for startups: affordable, easy to use, high performing, full-featured, conversational intelligence.
Thank you! Your submission has been received!
Oops! Something went wrong while submitting the form.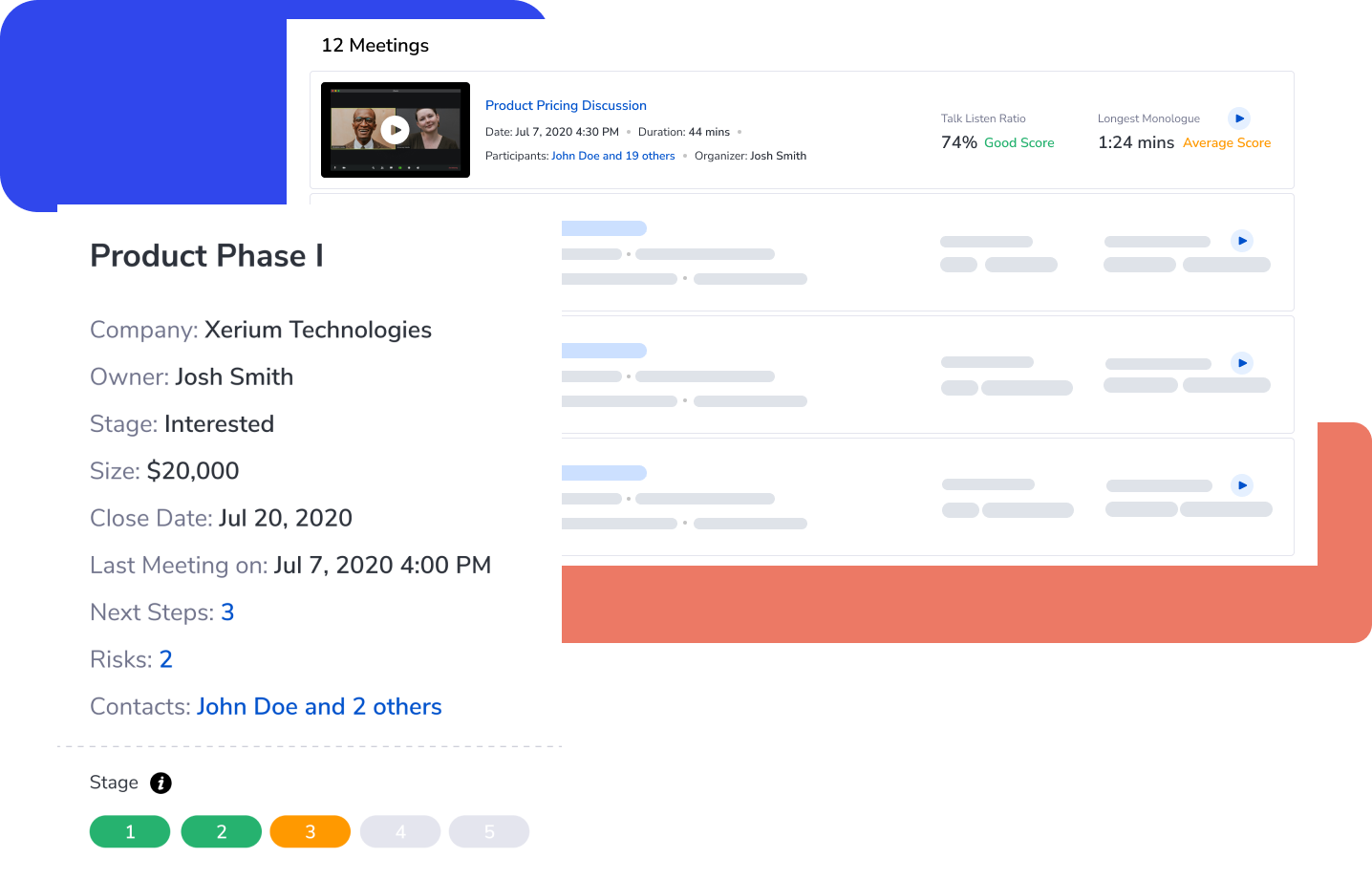 Find Product-Market Fit quicker
Every sales conversation is crucial to nailing product-market fit and survival.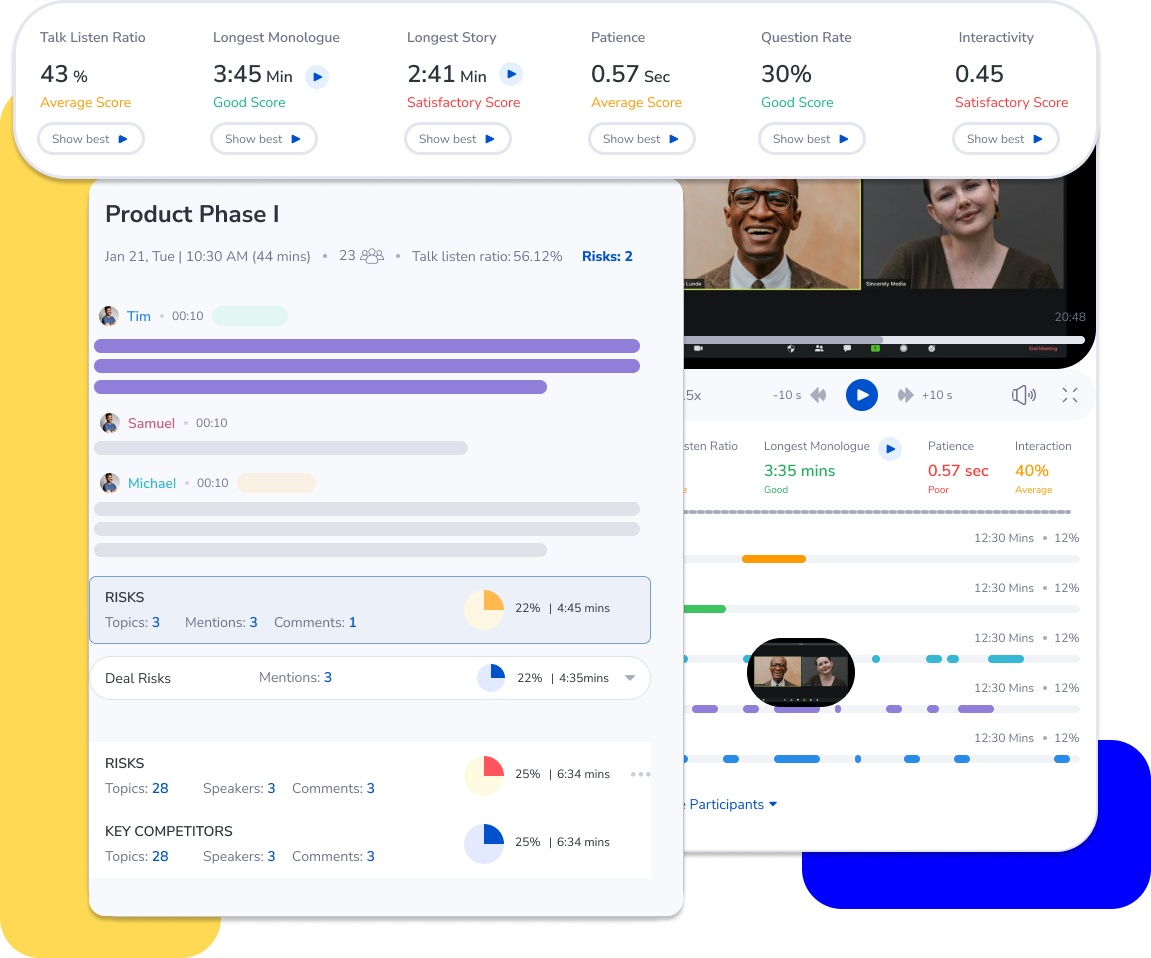 ORGANIZATIONAL INTELLIGENCE
Full visibility into every conversation
Track across every conversation as your startup depends on it. Founders need to know what's going on as they scale. Rafiki brings you closer to the customer with every conversation.
One source of Customer Truth
Bring real interaction with Customers to marketing, revenue, success and product organizations to break false notions on what customers are saying.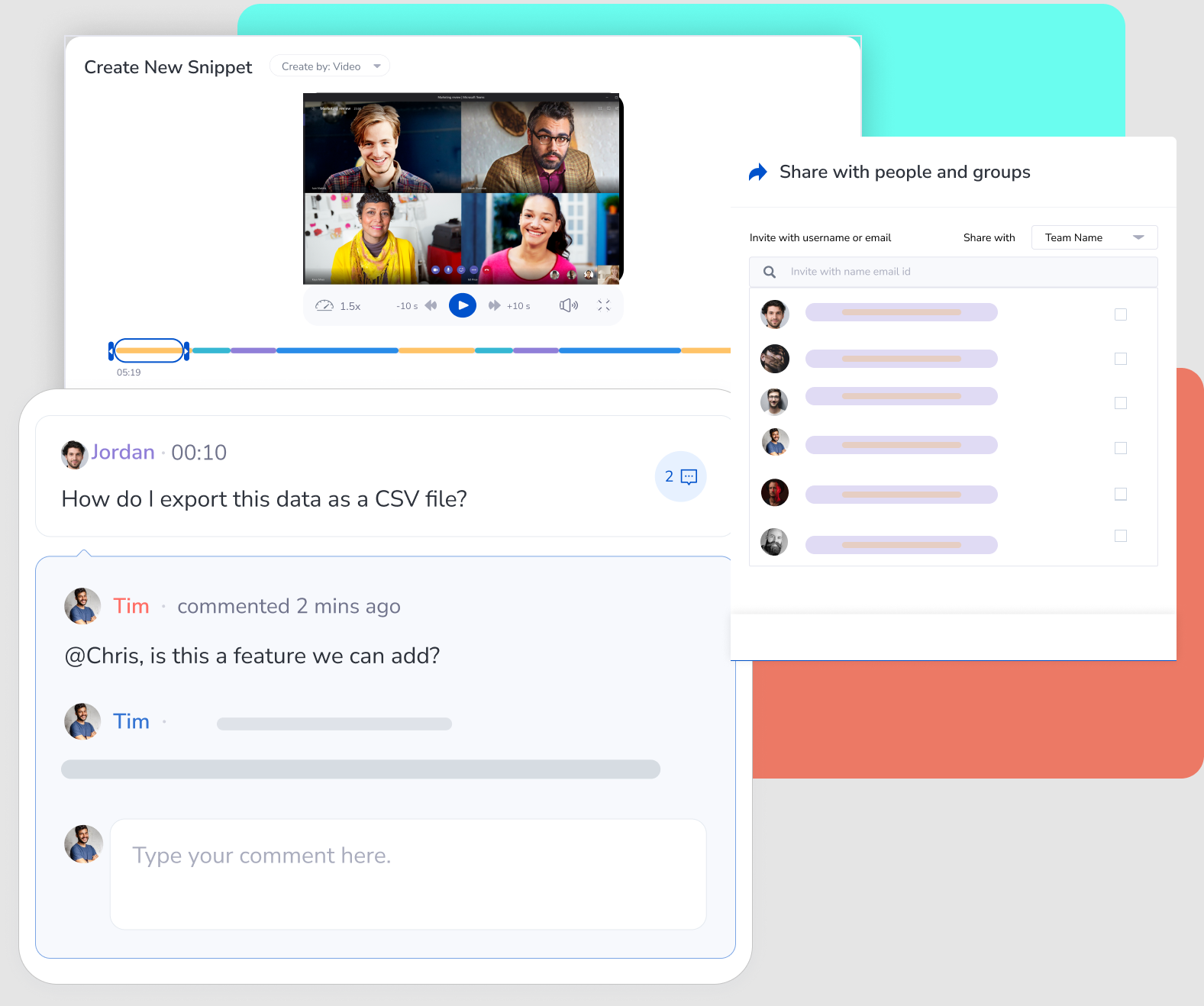 Know your customer by their voice
Track adherence to best practices and your sales processes in a glance. Confirm that the team is following what you know to be the right scalable way. Invest time accordingly on fixing where needed.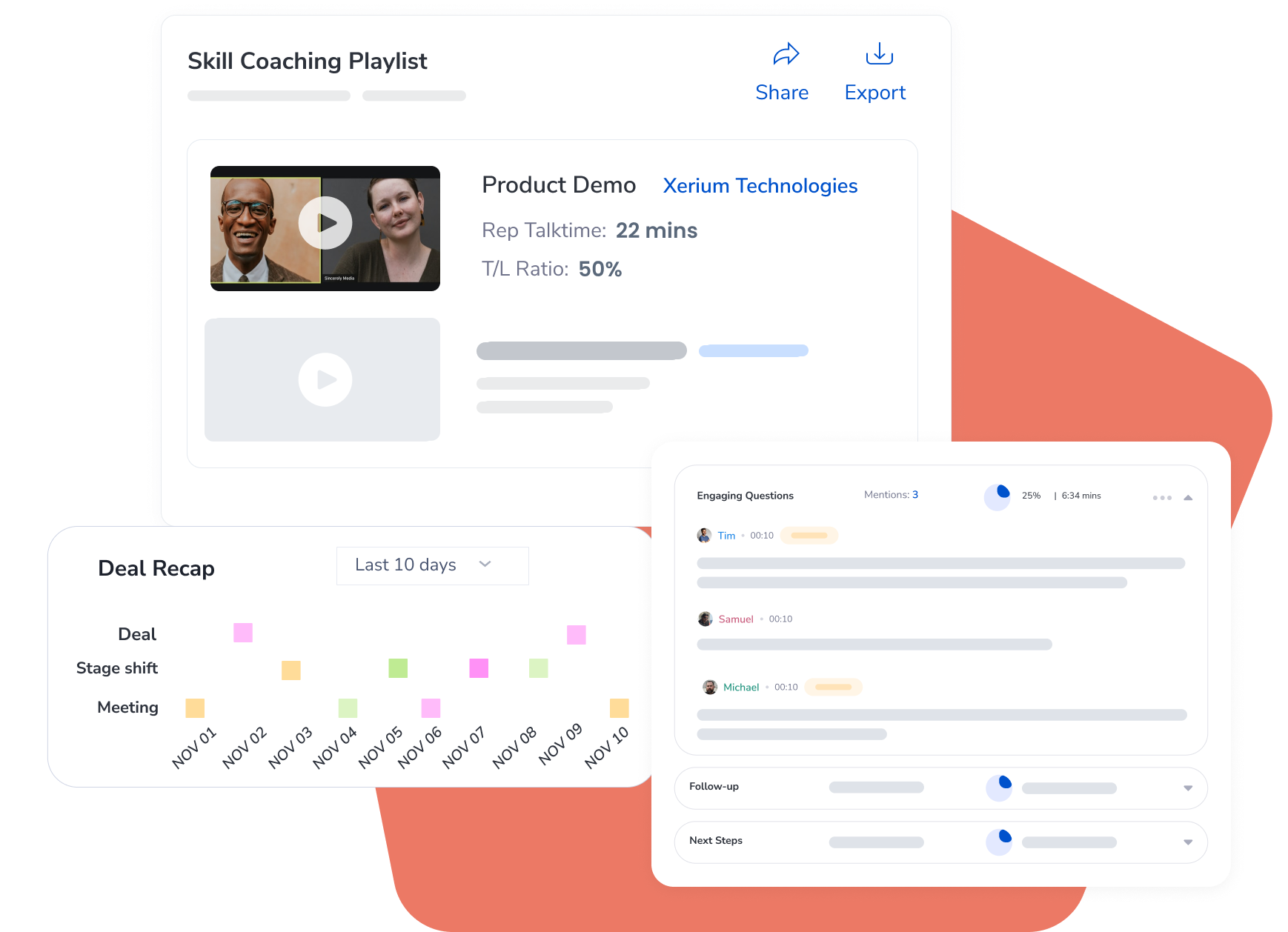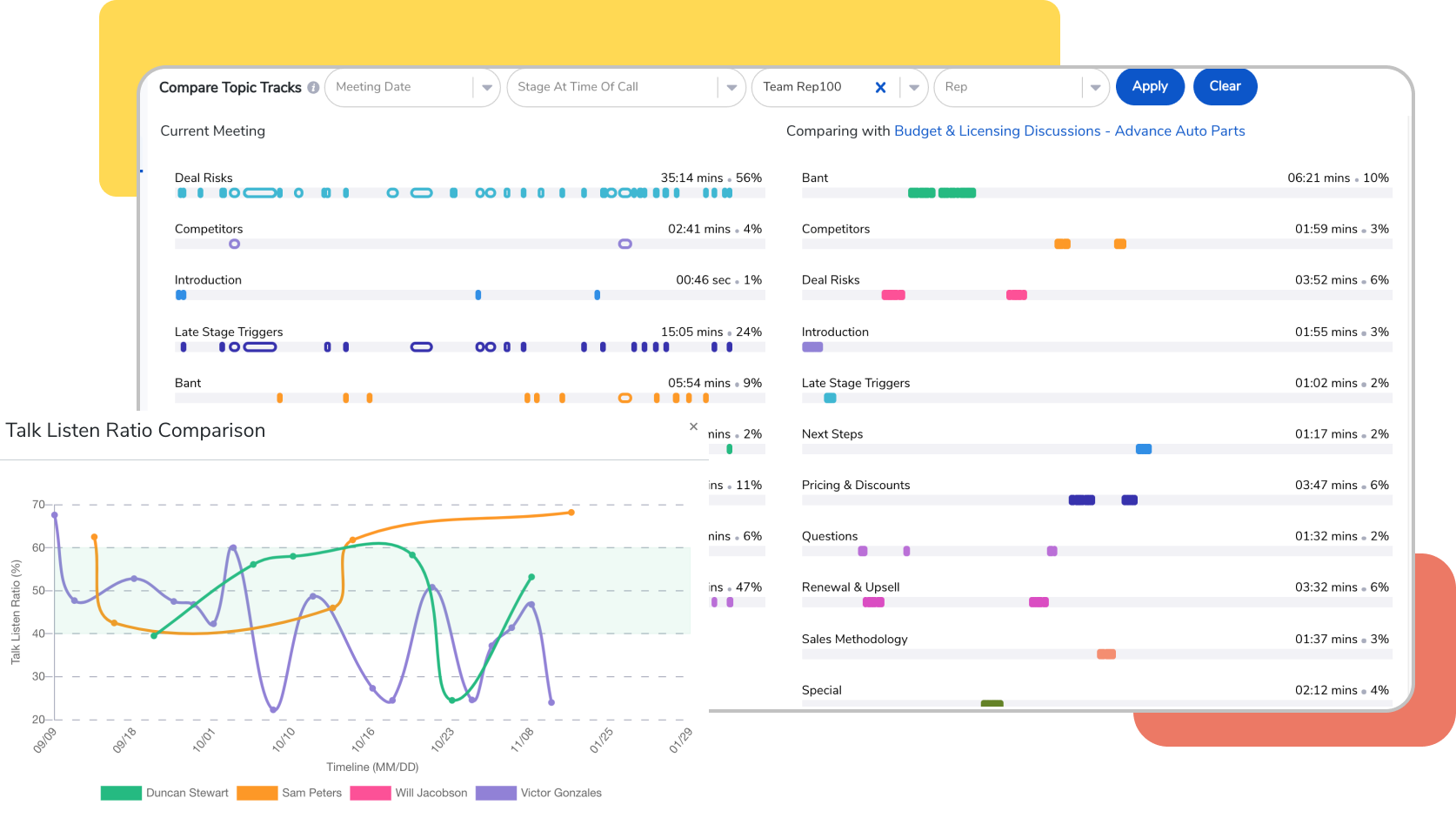 Replicate top performers
Understands what top performers do, what topics they focus on, and how they handle objections. Propagate that method to all team members to scale your organization.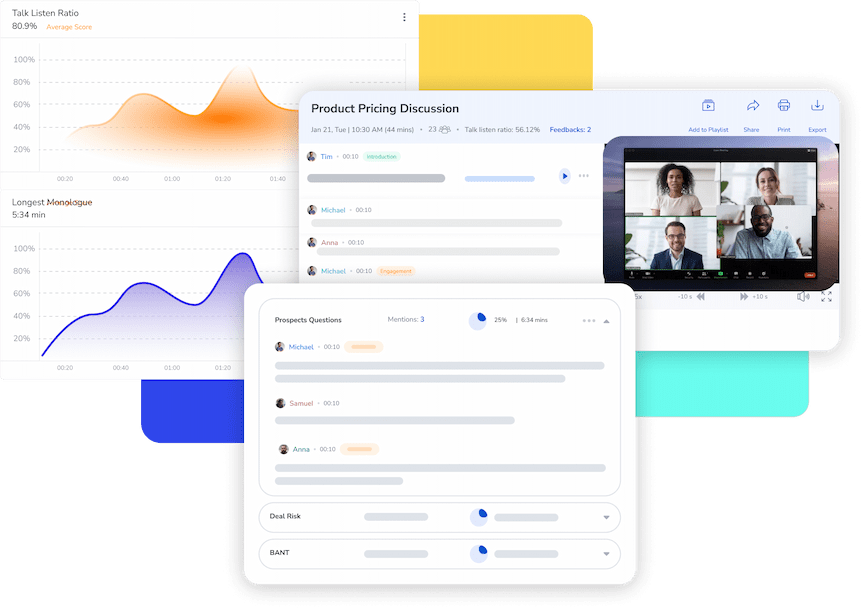 Let Rafiki's State-of-the-art AI do its magic
Rafiki's proprietary algorithms built with years of data and experience by experts in the field automatically learns your business terms, product lingo and sales process without manual customization.
Great customer conversations start here