Work from Home or any where anytime
Made for Work from Home or on the go
Thank you! Your submission has been received!
Oops! Something went wrong while submitting the form.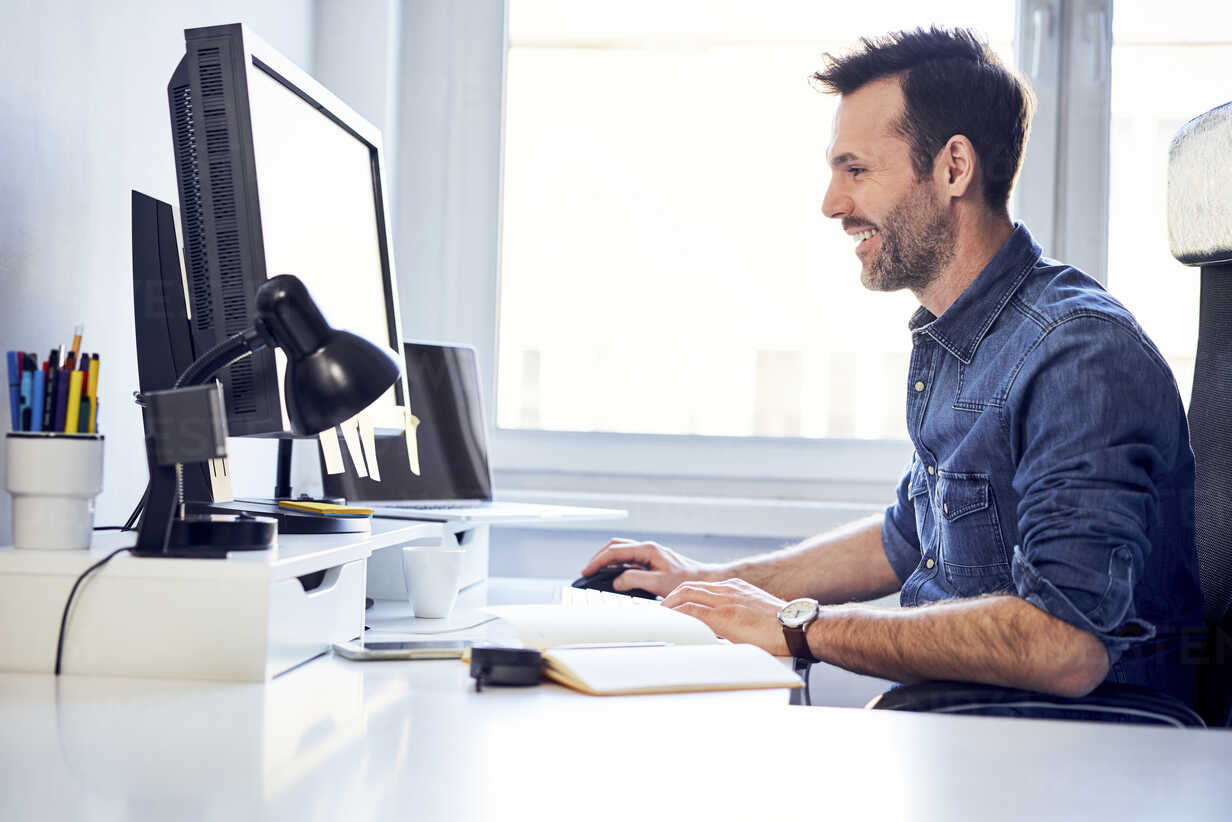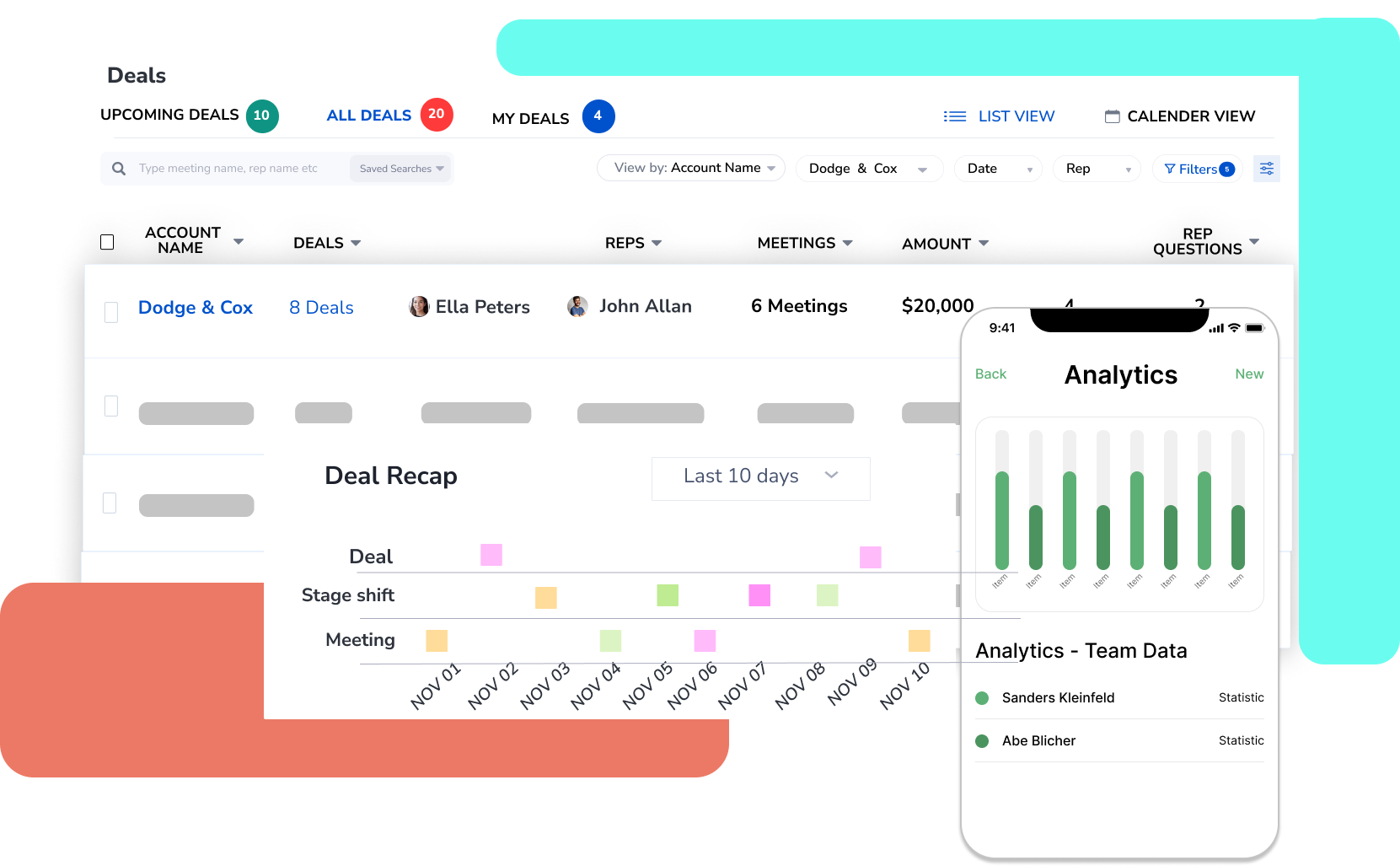 ORGANIZATION INTELLIGENCE
Forget Fear of Missing Out
Rafiki keeps you in the look without you breaking a sweat, where ever you are. Enjoy your outing while still being on top of things with giving coaching feedback or prepping for an upcoming meeting.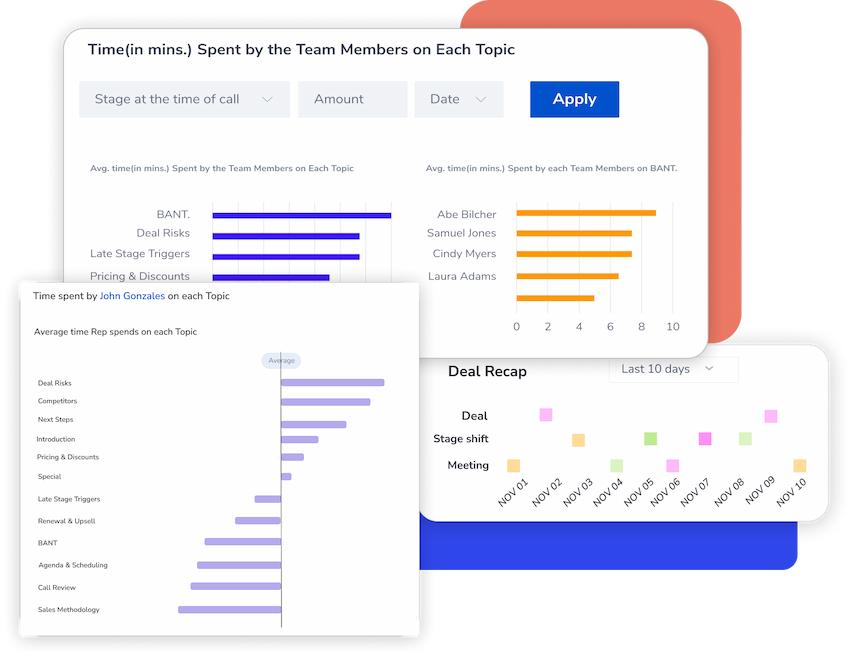 One stop shop view
Dashboard gives you quick synopsis on your team activity, key deals and calls that need your attention - whether it be churn signal, upside or a competitor mention.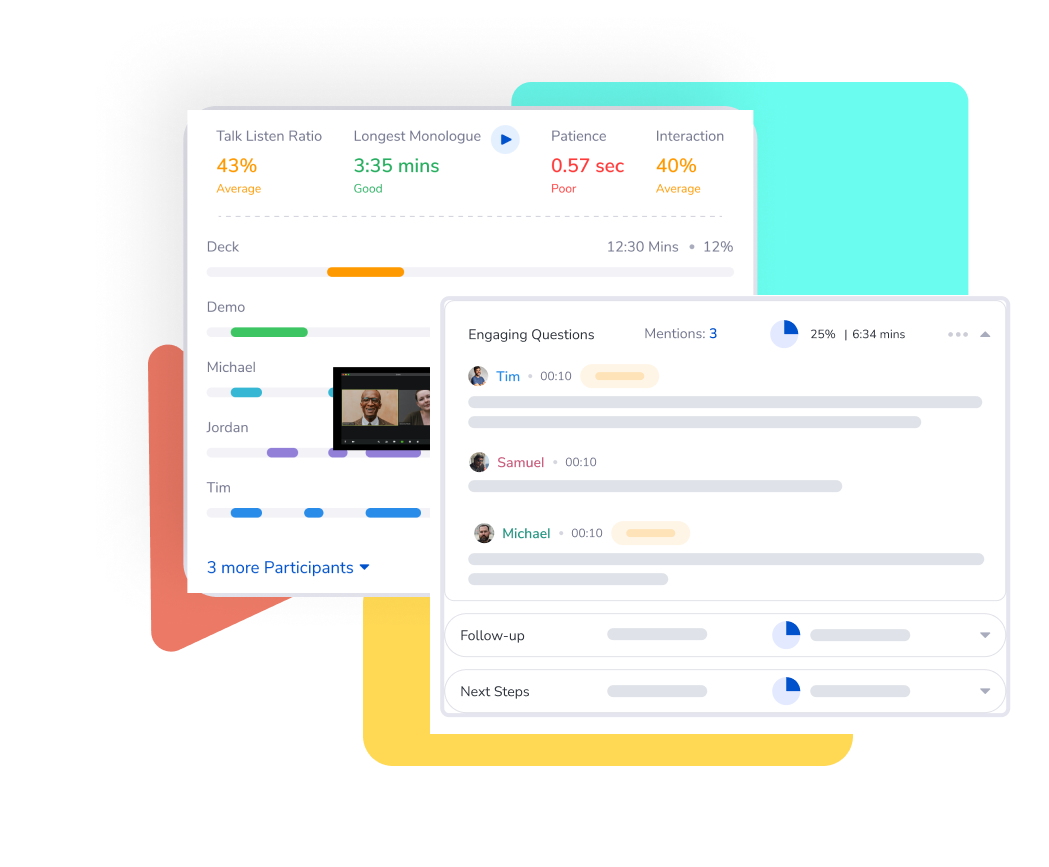 360 degree and in-depth contextual view
Track the timeline on how the conversations evolved across multiple calls on key topics for a given deal. So how the deal closing chances improved or worsened. Take necessary action with this information.
Quick review of key moments
Don't waste time listening to the entire call. Instead quickly listen to the snippets of key moments at high speed when you are on the go. Save time. Yet be informed.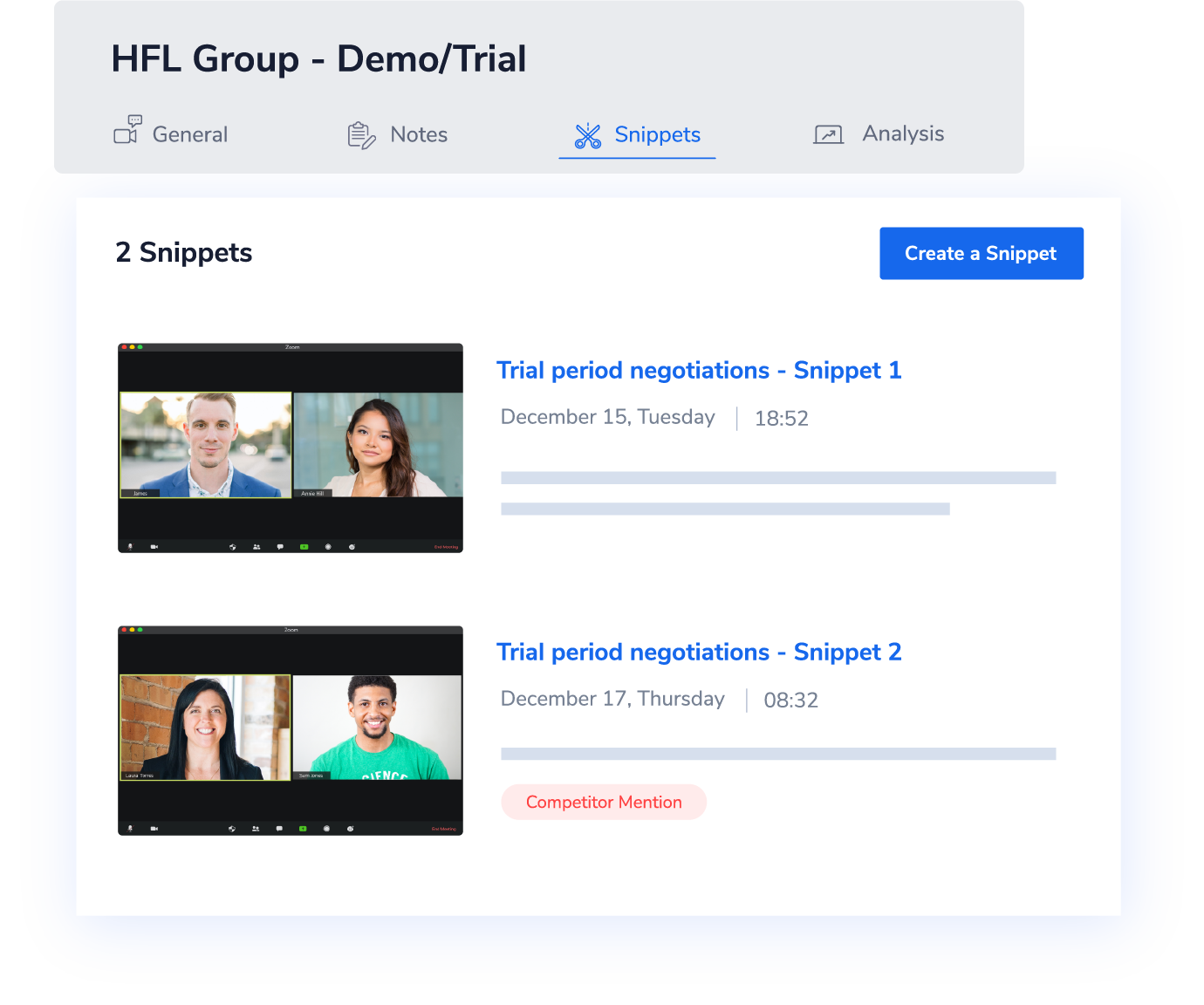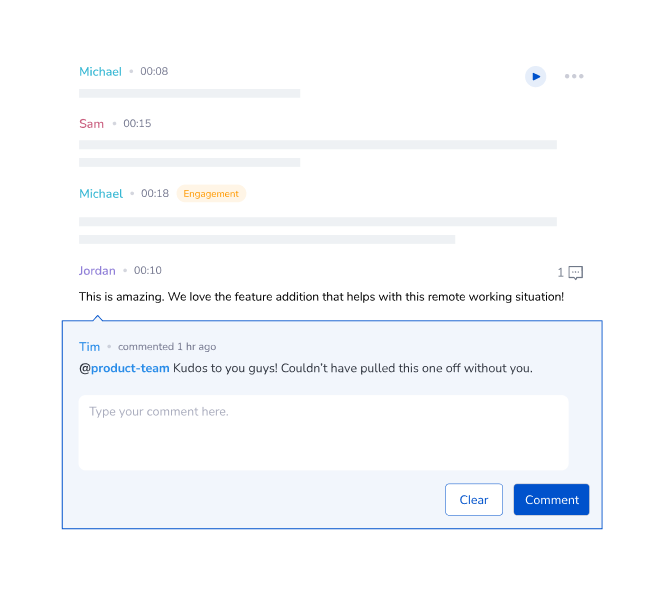 ORGANIZATION INTELLIGENCE
Motivate your team
Show how much you care by commenting on key moments to leave a word of praise. Do it right after the call is over, when you get an alert. Takes only few seconds to show you care.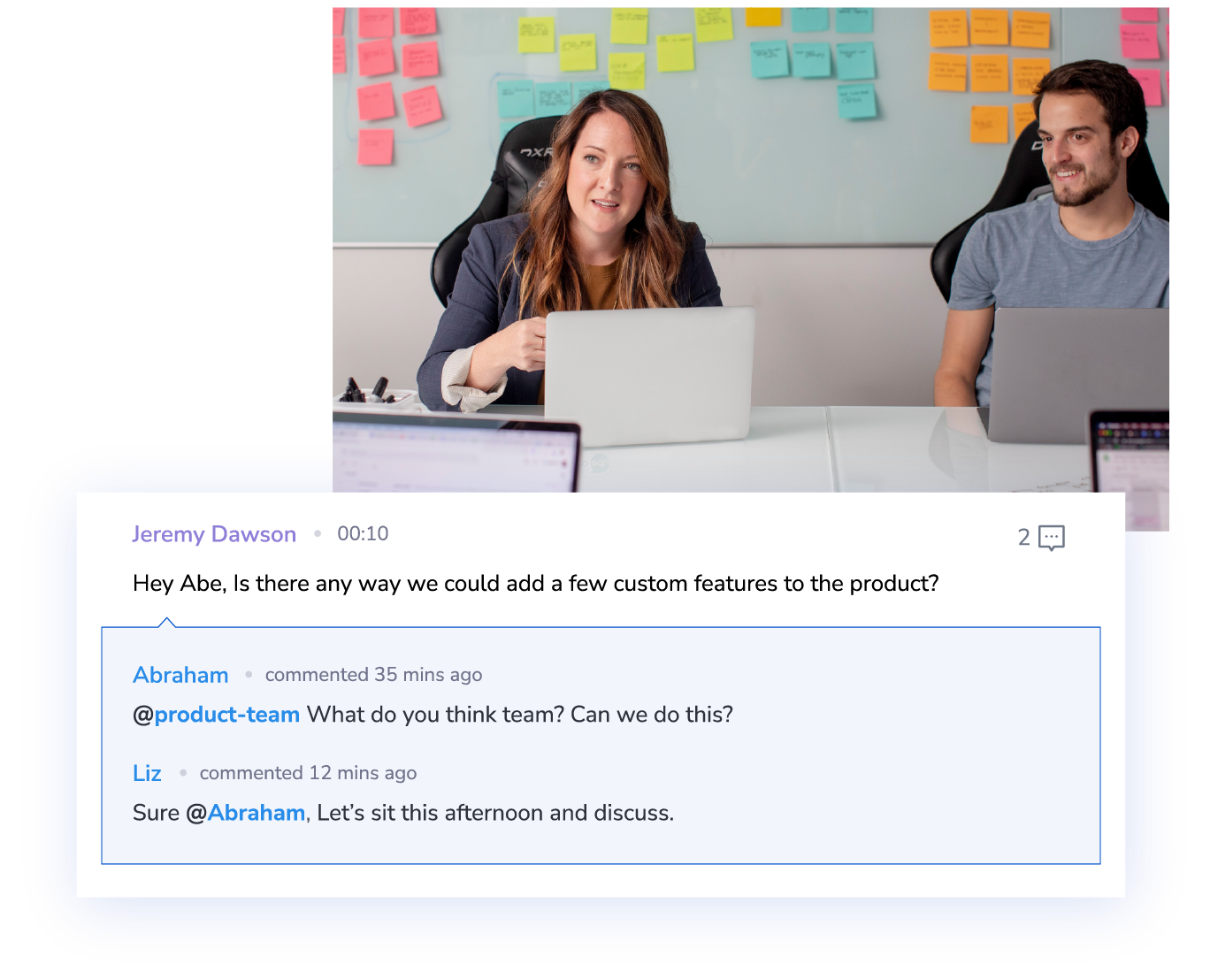 ORGANIZATION INTELLIGENCE
Formal feedback with score cards
Provide scorecards to help baseline reviews. Request feedback on calls when you are on the go from a colleague. Collaborative improvement has never been this easy.
Great customer conversations start here