The most popular CRM with the power of revenue intelligence
Get twice the power of deal insights with Salesforce and Rafiki integrations. Accounts, deals, meetings, contacts, leads, and all of your deal data put to work on one screen for you!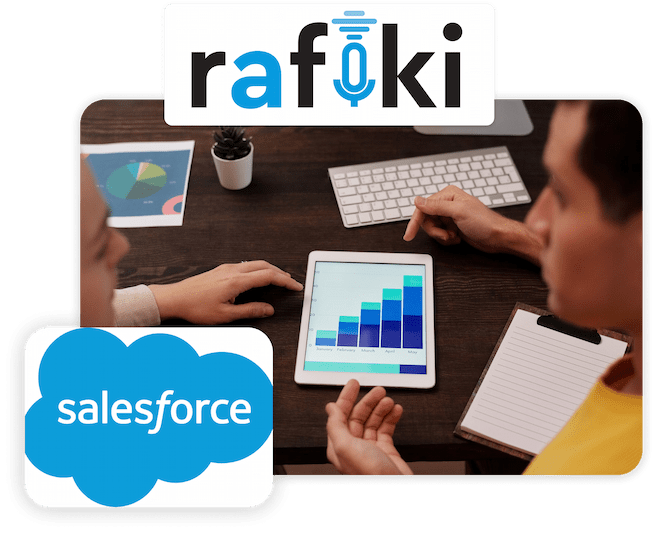 Pick up more than just customer data, Pick up customer cues
All your customer conversations get recorded, transcribed, and analyzed by Rafiki. The Salesforce integration empowers you to have an eagle's eye view of all your accounts, deals, meetings, customer contacts, lead owner, and more on a single screen. AI-generated notes by topic, auto-syncs to Salesforce so you can view more than just deal data from your CRM. You can see what topics were discussed and what's striking a chord with the customer.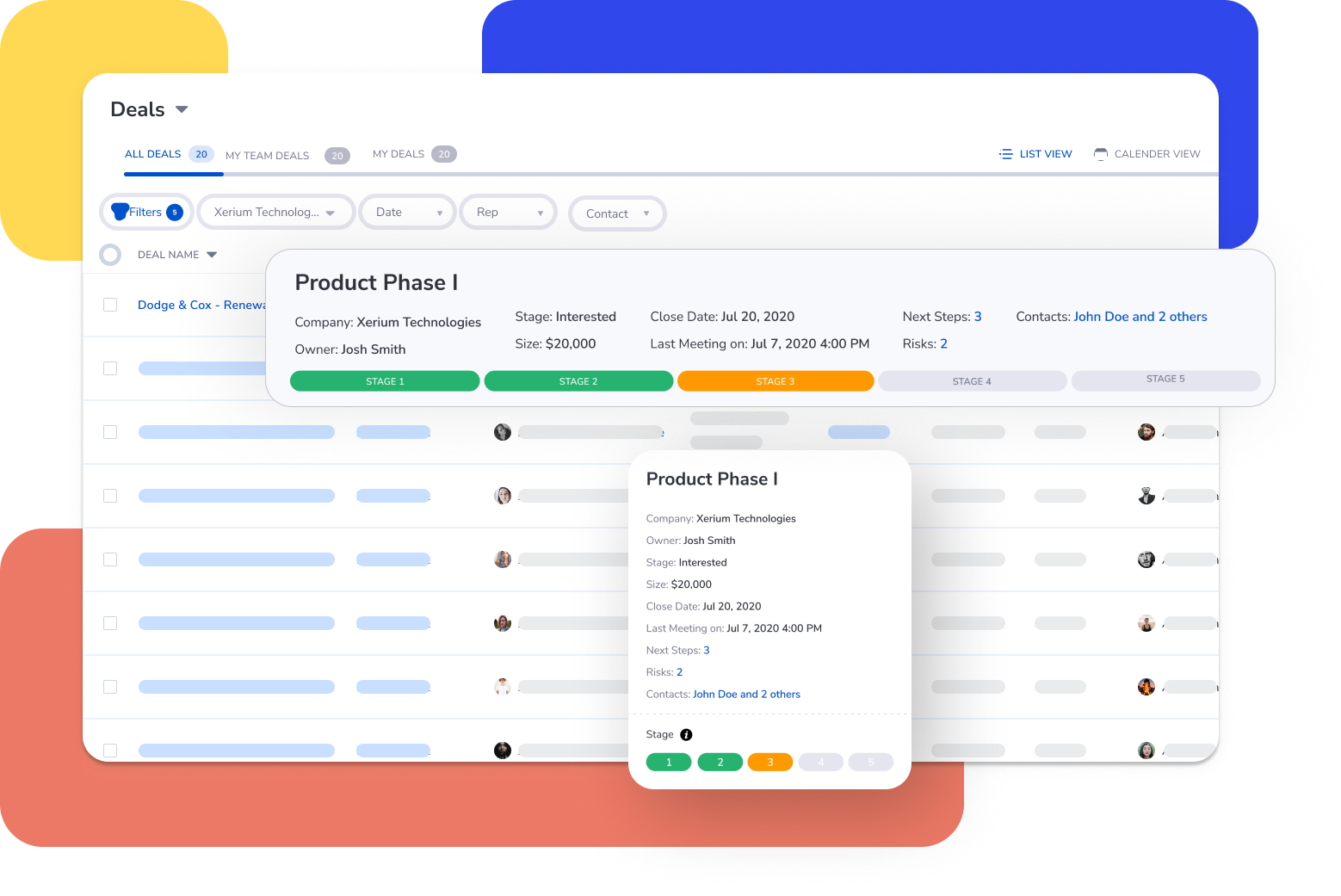 Get a 360° view of your deals
Rafiki's integration with Salesforce allows you to have a unified view of everything that's happening in your deal in a centralized dashboard. Be it meetings, deal stage, next steps, and even deal risks, Rafiki helps you understand your pipeline better. Your sales process by stage, the progress of deals at every stage, the addition of deals, reps, or teams, all get updated in Rafiki right when the change happens in your Salesforce dashboard.
ORGANIZATION INTELLIGENCE
Put the right people for the right job
Identify your most successful reps and assign them to deals that matter the most. Direct your arsenal of reps to deals or by different deal stages that suit their specific strength and maximize both revenue and team morale.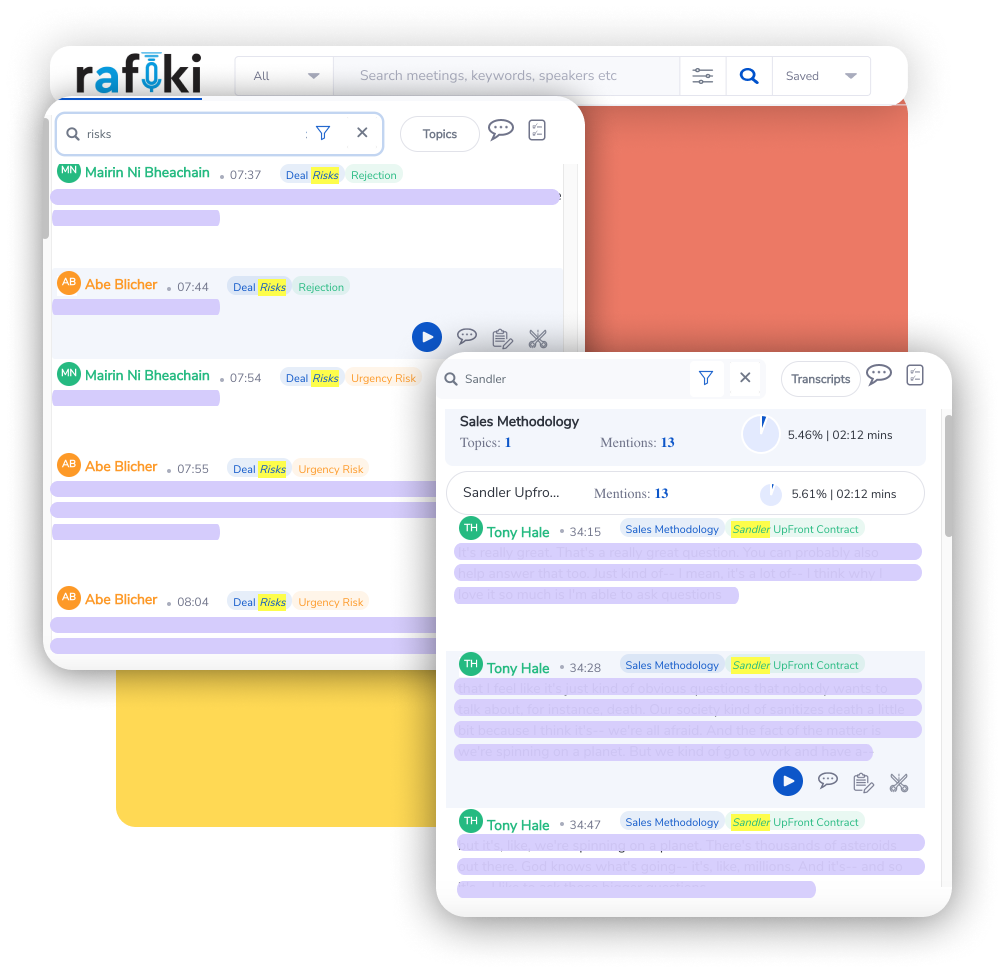 ORGANIZATION INTELLIGENCE
AI-generated notes synced to CRM
Rafiki's powerful AI engine automatically generates notes by topic that you can edit and synchronize with your CRM for meetings under specific deals. Your reps never have to worry about jotting down data points and revising them every time the deal progresses. Never let a deal slip through again!

Great customer conversations start here