Organizations have been trying to know about what their customers are saying about their product, competition, market and their people in their customer interactions for eons. Though first generation call recording, conversation/revenue intelligence products have been able to digitize these calls, so one can listen, or use the transcription to search or find key points of interest, or use key conversation metrics to coach or even alert, none of them have reached the majority to gain wide traction.
Either these first generation legacy conversational or revenue intelligence products were overpriced, or just hard to integrate with their CRM or no one knew how to get meaningful insights to apply them. By just forwarding the call recording back to the prospect, the rep lost valuable content to engage them. After all, who would listen to the 1 hour demo video of the call that just ended!
Eventually most just stopped sharing the call with prospects, stopped trusting the insight on what they found in their call library and just started asking around to get the answer they needed, thus wasting their investment.
Ultimately none of these highly marketed conversational or revenue intelligence tools worked to fix the problem of getting to know the truth easily, and cost effectively.
At Rafiki, we know that when you make your customer call interactions and insights, easy to access, contextually share with prospects, make it cost effective, and useful, your prospects reengage and business runs better.
‍
Why Choose Rafiki as your Conversation + Revenue intelligence software?

Curious about what makes Rafiki different and better?
Prospects into Customers 20% Faster
B2B sales taking too long to close after the demo? Rafiki accelerates that!
Use AI-recommended key moments from your demo videos to contextually engage your prospects during follow-ups and accelerate the deal from demo to closing. Even better it tracks when prospects open your follow up link and allows you to directly chat with them as they view them.
Yet another conversation intelligence tool?
B2B sales taking too long to close after the demo? Rafiki accelerates that!
Use AI-recommended key moments from your demo videos to contextually engage your prospects during follow-ups and accelerate the deal from demo to closing.
Why do you need a conversation intelligence tool?
Conversation intelligence tools help your reps better your pitch and deliver great demos but is that enough to close? Is your current strategy leveraging content from customer calls for post-demo follow-ups?
Only 2% of sales occur in the first meeting and 80% of deals occur after at least five messages. It is clear that meetings and occasional emails to "check-in" on the deal progress are not enough. There is a need for consistent, contextual follow-ups that communicate value simplistically and erase clouds of uncertainty from prospects' minds and help them purchase with certainty.
The scope of conversation intelligence tools
Conversation intelligence tools have become a business necessity for teams looking to review and improve customer-facing interactions. They are a must-have for teams looking to ramp their reps faster, continuously coach them at scale, and want to stay connected to the reality of their deal. But even conversation intelligence tools only take the deal as far as great demos. What happens after that? It is entirely up to the prospect to resell the offering's value within their organization. Is there a way for reps to guide their prospects post-demo with contextual follow-ups toward closing the deal?
The need to accelerate post demo follow-ups
Just delivering a great demo is only the job well begun. Closing the deal is a long way from the demo with many potholes in the path. 
Only one 1 out 4 trailers convert
Only 23.9% of sales emails get openedSemi-personalized emails that "check-in" or "touch-base" offer no context and are often marked as SPAM
Prospects are heavily distracted and have limited attention span to digest the information provided
 At least 6 decision-makers involved in B2B buying making the complexity 6X.
Where currently available solutions fall short to assist better follow-up?
Currently available solutions either help strangers become marketing qualified leads or leads become sales qualified prospects. None of them help reps engage prospects from demo to deal
Rafiki ensures nothing gets in the way of your growth! Rafiki alerts you for deal risks, churn signals, competitor mentions, and even upsell opportunities to help you take corrective action and never miss a winnable deal.
Communication is one-to-one although decision-makers are many
B2B buying decisions involve at least 6 decision-makers and take an average of 83 days to complete! Reps have to rely on their POC from the buyers' side to convince their team and hope that their prospect does the internal selling across months without losing steam. The stakeholders late to the discussion have no context of the conversations from forwarded email threads and often reject purchases when in doubt.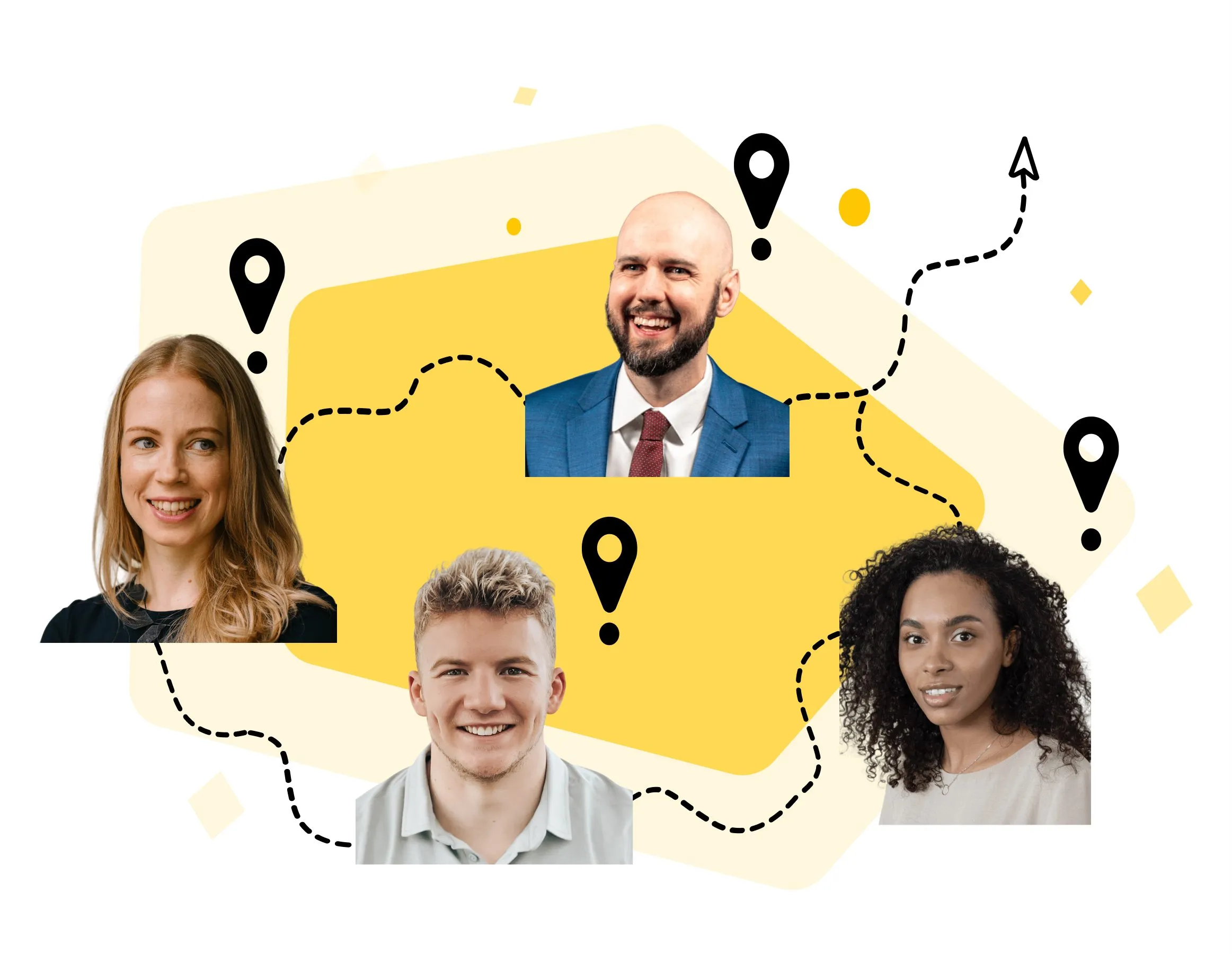 Why will prospects put in the effort of jumping hoops to understand your value proposition?
Mail threads from outreach tool sequences, meetings, and comments from conversation intelligence tools, collateral from file sharing, exclusive pricing information from referral links, and configuration from how-to-pages have to be reviewed. Too long to even read the steps but current follow-up methods require the prospects to go through all of the steps across multiple applications just to understand the value prop
The solution?
Reps need to have better post-meeting sales engagement tools that are game-changers to truly help them to reach out to prospects with the key snippets from meeting t, answer their questions in reference to their meetings, offer a centralized source of information, and can act as an information trove for stakeholders looped in late to the party. 

Rafiki makes it easy to onboard, ramp, coach for sales rep enablement and, monitor for competitor mentions, risks and understand why deals take so much time to close and forecast better
Don't stop at Conversation intelligence. See the deal through
Don't just deliver great demos. Help take prospects from demo to deal with effective, meeting video-driven contextual follow-ups. Engage prospects better with meeting video snippets of key meeting portions flagged by Rafiki's AI, inline answers to questions, and get insights from Rafiki's link tracking. Send follow-up messages that engage prospects better and stick to their memory
Centralize deal information and make it accessible
Communicate with prospects through a secure deal-exclusive channel and enable seamless access to communication threads, meeting recordings, comments, and collateral. Empower users and buyer-side stakeholders to get complete meeting context async and make decisions that best suit them by centralizing deal information
Crush quotas with full-blown sales coaching and post demo follow-up at scale
Help sales managers onboard, ramp, and coach reps with key snippet recordings from meetings, create playlists of different snippets, and use the collective intelligence of the team to unify sales pitches and crush their quotas right from day one.
Don't let winnable deals slip
Spot recurring success or failure patterns with Rafiki's meeting-wide transcription search and schedule alerts to be notified of competitor mentions, deal risks, churn signals, and more. Take corrective action to pull deals back on track and close them faster
Save time and money with Rafiki's Conversation + Revenue Intelligence tool
With Rafiki's Conversation + Revenue intelligence tool, you can followup better with prospects close deals faster, reduce new-rep ramp time, drive amazing customer experiences, make your team more collaborative and productive… or all of the above. Start building a valuable  Sales Playbook for your team for free with Rafiki.