The best of Revenue Intelligence and CRM technologies that SMB's love
Power your Zoho CRM with complete and real insights straight from customer conversations via Rafiki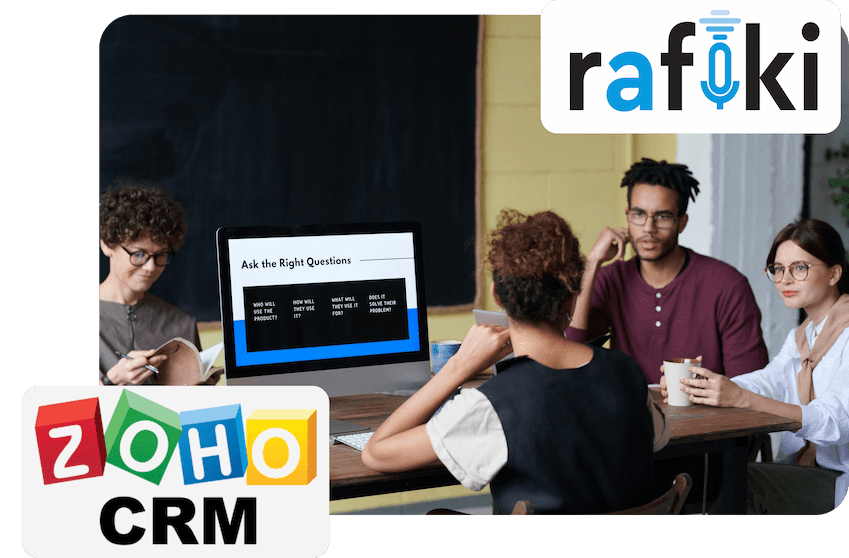 Full Notes Summary of Your Conversations by Topic
Customer meetings are automatically transcribed, topics extracted and summarized, then analyzed, and added to your Opportunities in your Zoho CRM. Track impactful topics such as Deal Risks, Competitor mentions or other key topics that impact revenue right from your CRM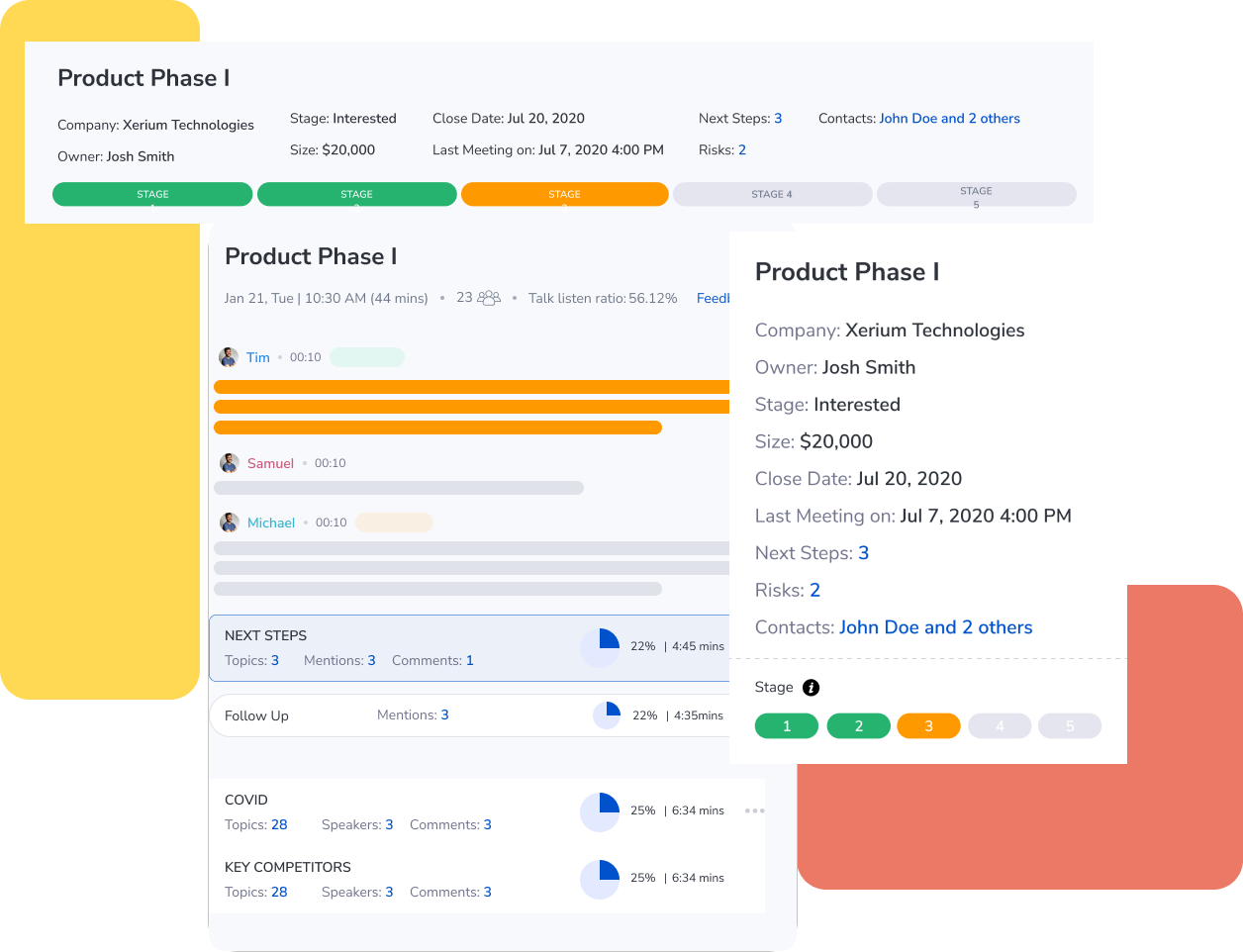 Understand full Deal Context
Capture all calls and discussions by deal and get a single source of truth to get a complete picture. Rafiki intelligently connects relevant meetings under each deal/opportunity without manual intervention to automatically sync the meeting notes and insights to the deal.
ORGANIZATION INTELLIGENCE
Better Source of Truth Better Analytics
Start with the real deal that is the customer conversations transcriptions and the topic extraction data from Rafiki. Spend time working to close the deal instead of working for the data.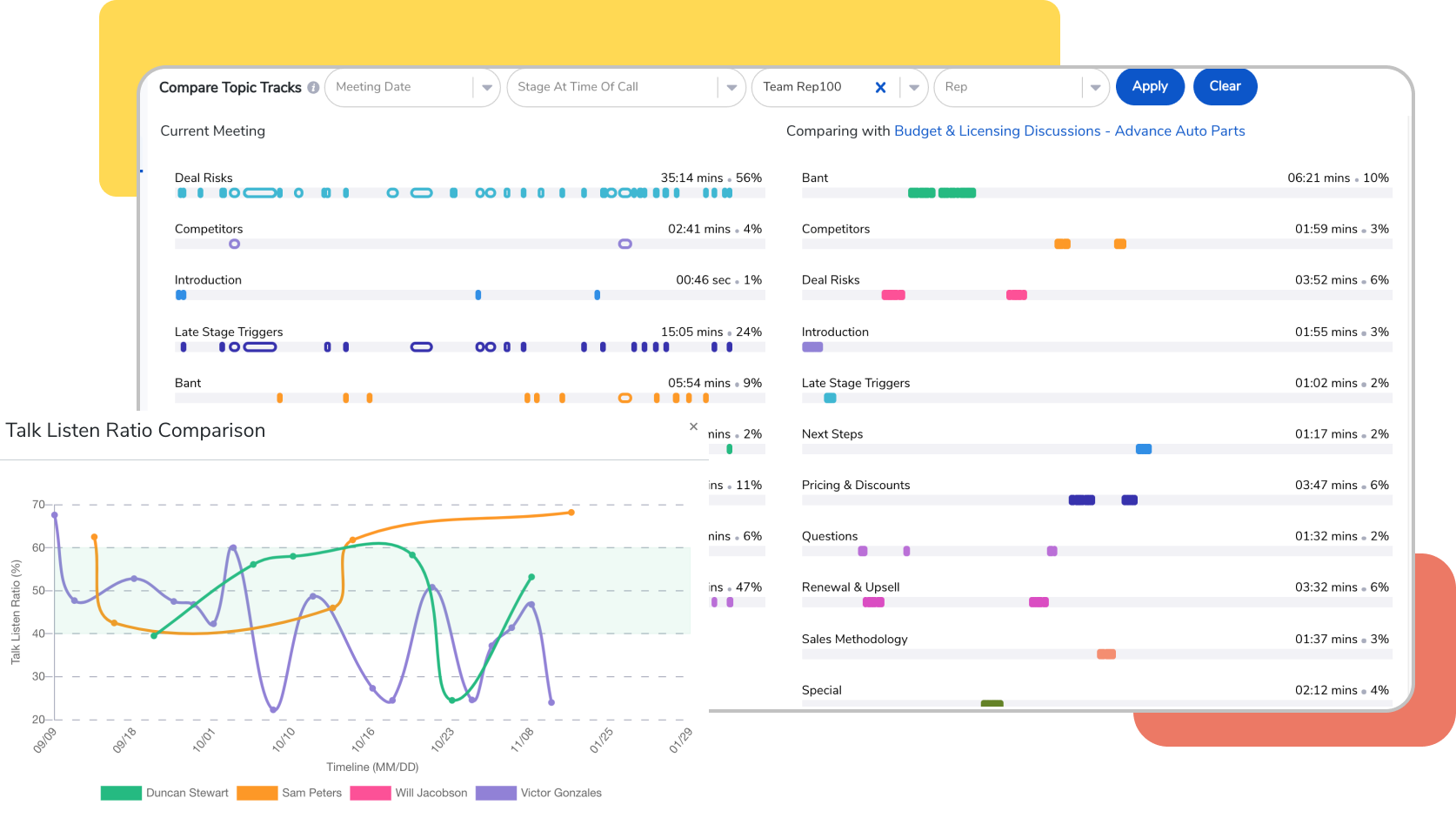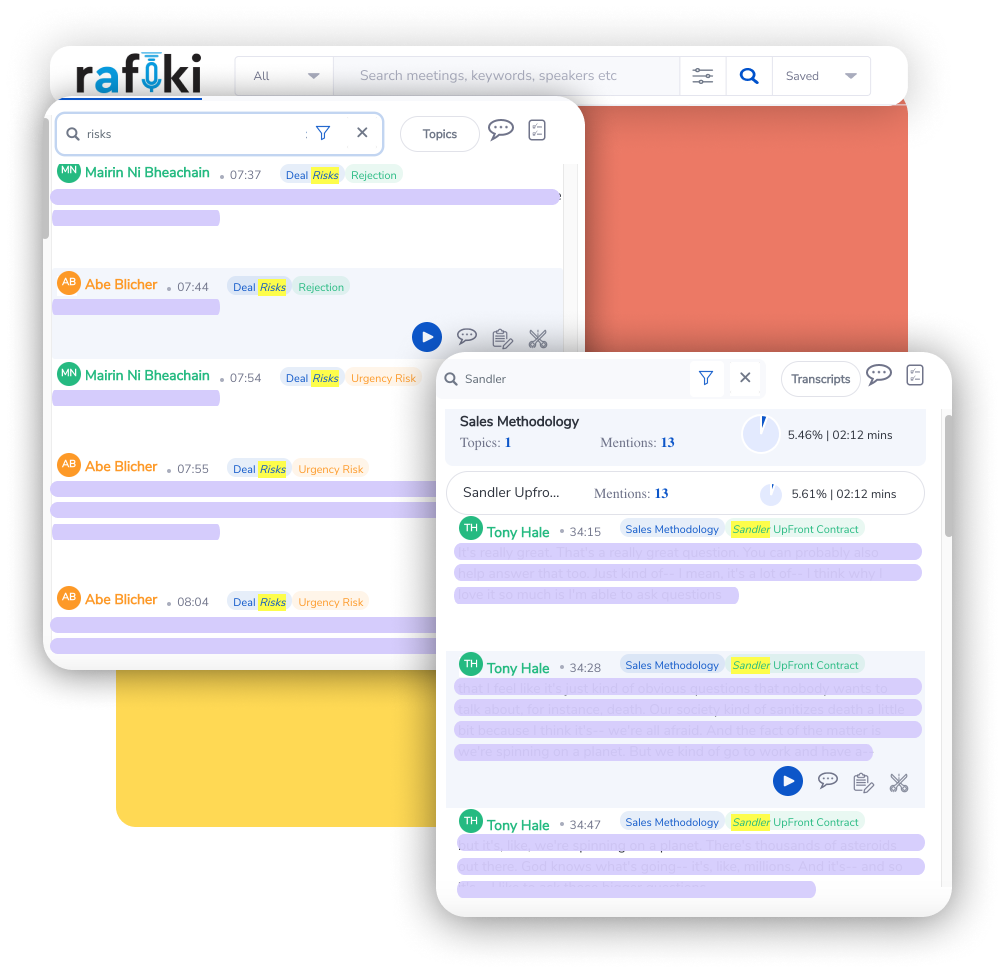 ORGANIZATION INTELLIGENCE
Search across all meetings with AI Filters
Search across conversations under a single deal or single account and quickly dig in to what the trends and themes are. Expand search to include more deals and accounts under cohort. Rinse and Repeat to extract insights

Great customer conversations start here