Most affordable, easy to use Revenue + Conversation Intelligence Platform
Maximize your closing rate, build a strong, predictable sales team
Thank you! Your submission has been received!
Oops! Something went wrong while submitting the form.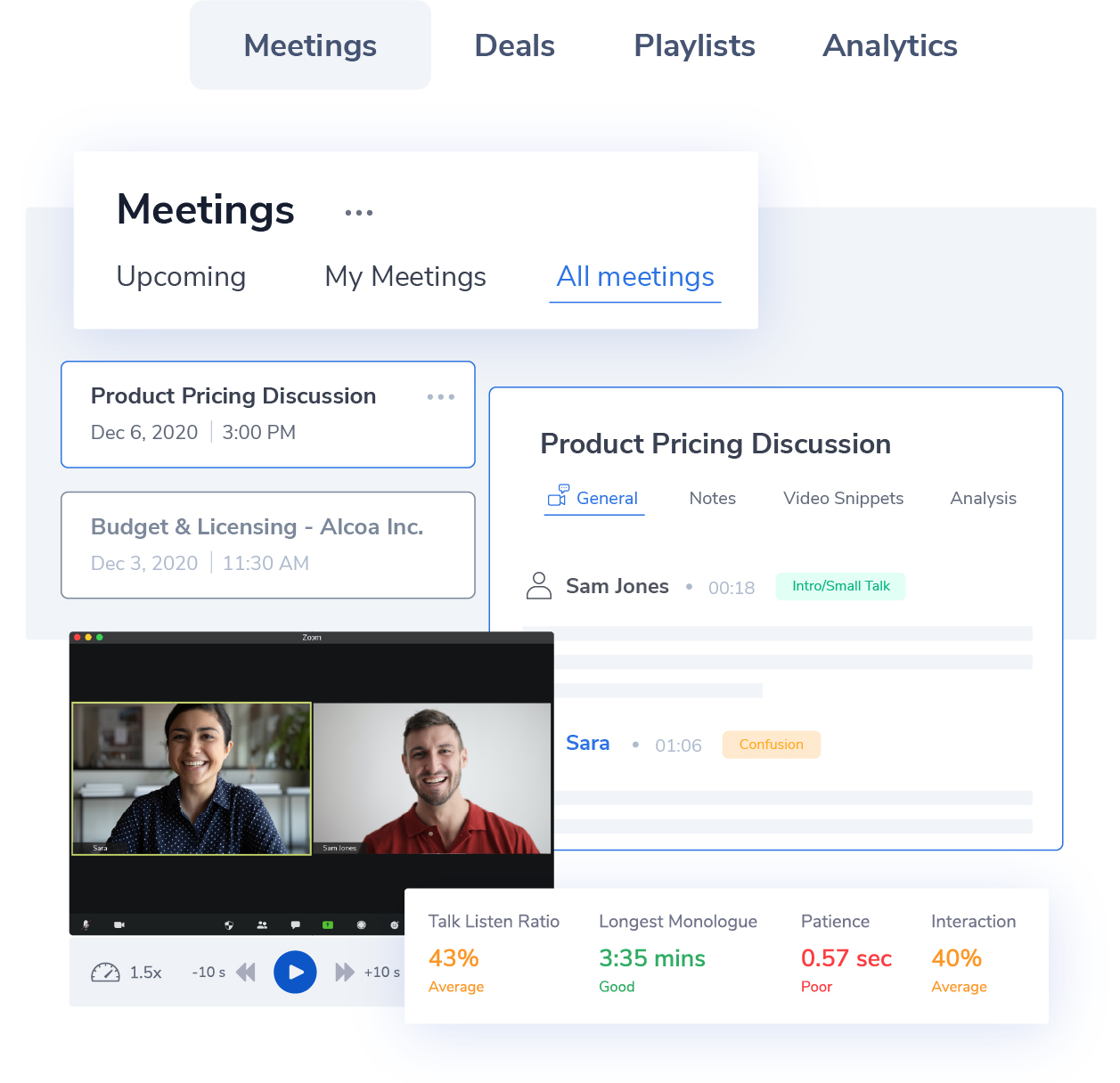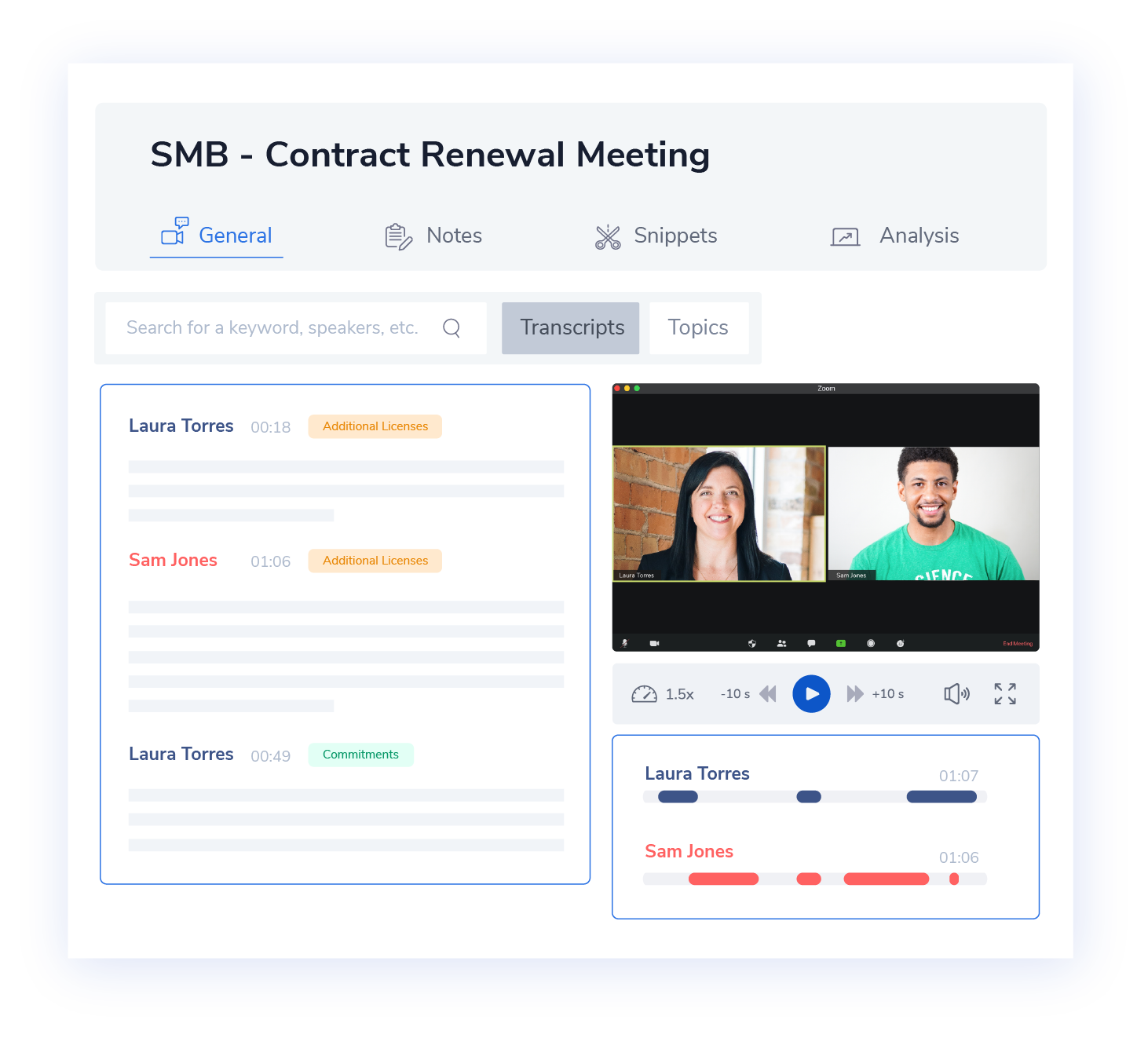 ORGANIZATION INTELLIGENCE
Rafiki got you covered with full transcript
Never miss an important point . Use AI transcription to help with better follow up and call prep. Let Rafiki take the grunt work out of syncing to your CRM. Learn together with Peer Coaching and Snippet Sharing.
ORGANIZATIONAL INTELLIGENCE
Find deal risk proactively and improve revenue predictability
Work the deal desk reviews effectively with team. Help team win by using data driven coaching recommendations from Rafiki. Align on risk and opportunities with call reviews.
ORGANIZATION INTELLIGENCE
Measure. Monitor. Feedback. Coach. Improve.
Onboard new team members quickly and build skills quickly using best rep behavior. Demonstrate effectiveness of your enablement programs.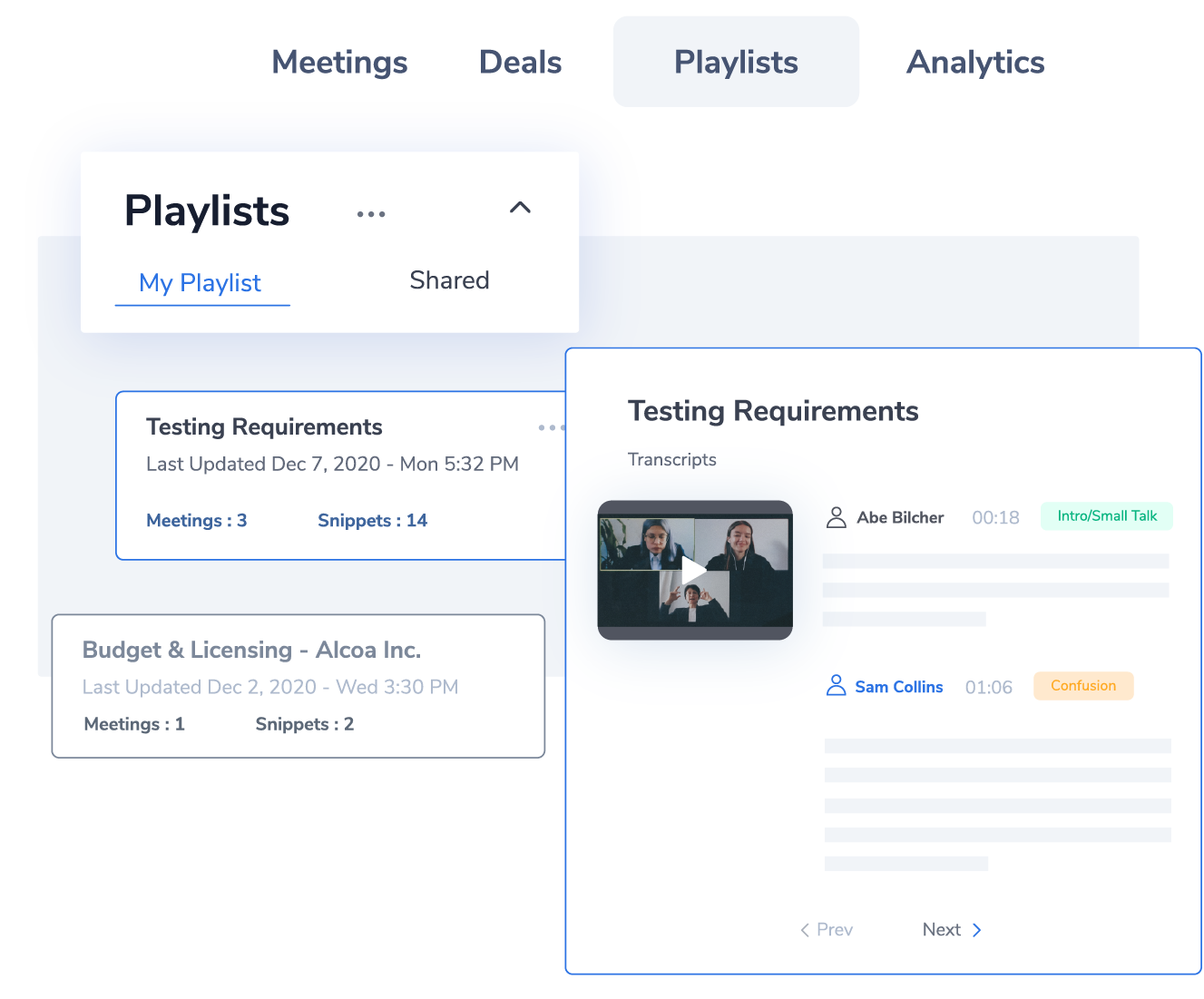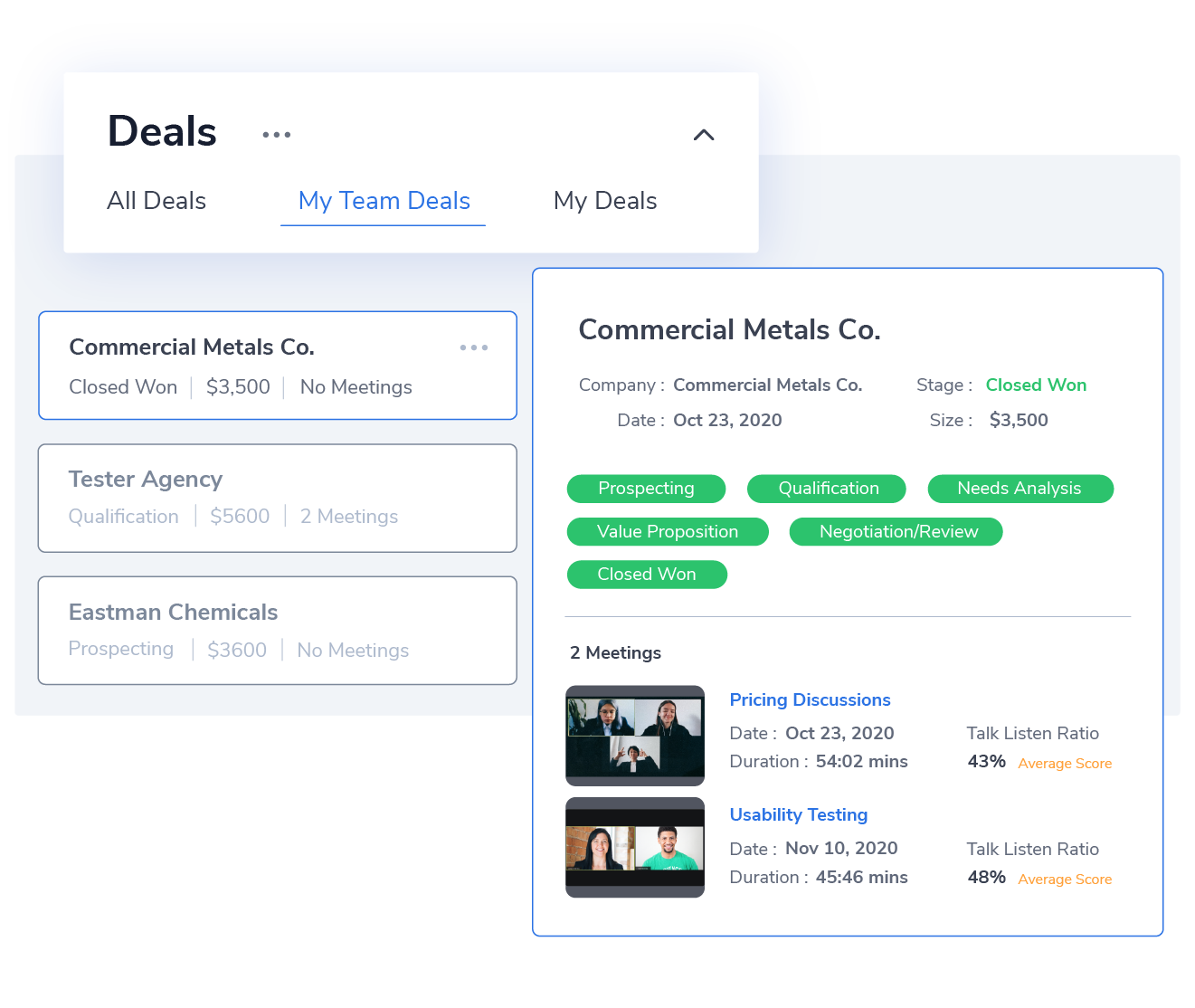 Get past fuzzy metrics and get full visibility into deals

With single Deal Desk view, see all customer interactions in one place across all channels, for a single source of truth. Enable easy collaboration and coordination of reviews, with unmitigated view of the entire deal flow.
Gain your unfair sales edge
Use Customer voice and Market Intelligence from across all calls, to win more deals. Leverage actionable insights from conversations and customize messaging with product demos.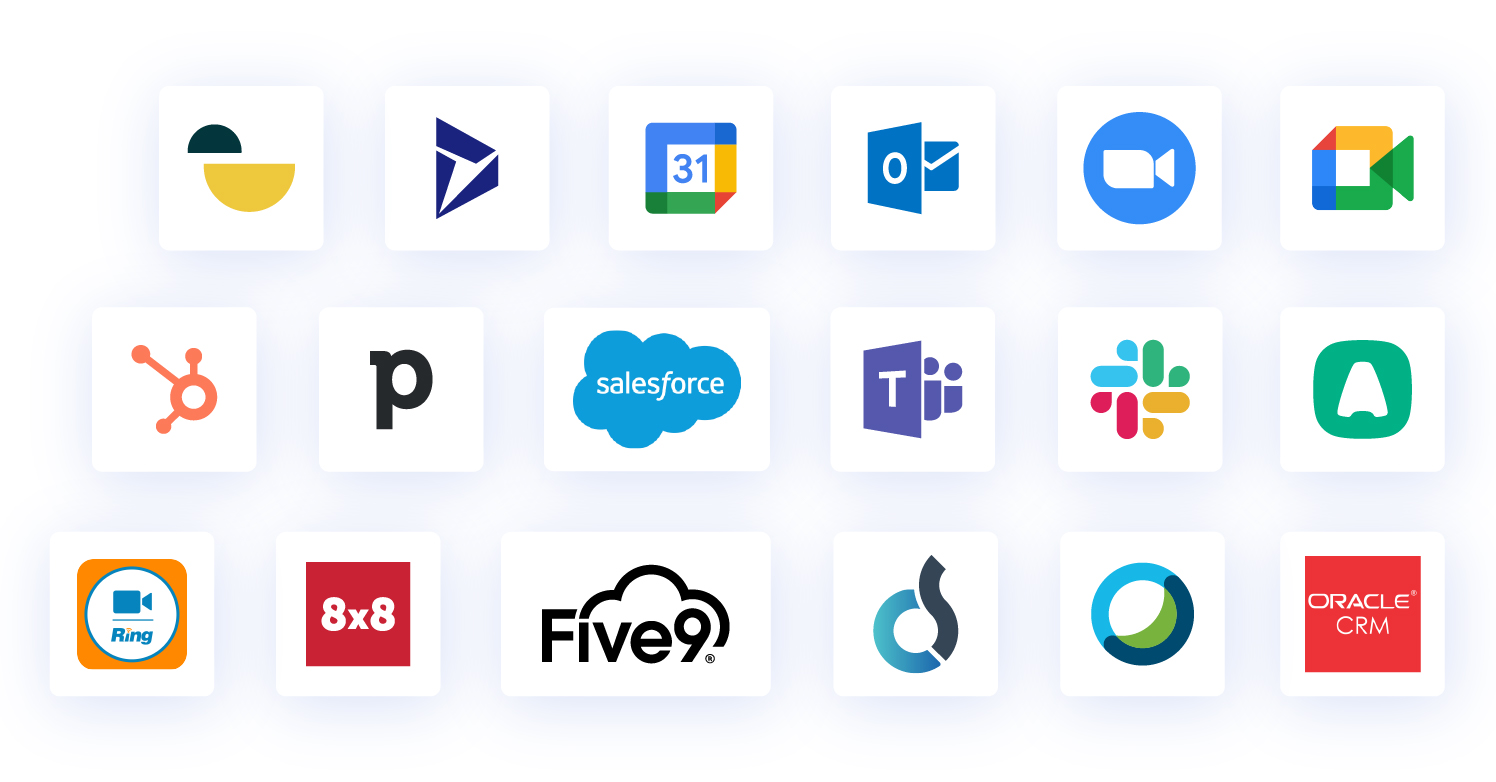 ORGANIZATIONAL INTELLIGENCE
Get started in minutes with plug and play integration across CRM, calendar and conference tools
Integrates with CRM, Calendar,Web , Video Conference and dialers. Zero learning curve for Reps and Managers alike.
Great customer conversations start here