Best in value revenue intelligence with the most accessible CRM
Integrate Rafiki with your HubSpot CRM and leverage the power of Hubspot's inbound tactics and Rafiki's revenue intelligence. Keep the deal funnel moving to closure and never let a deal slip.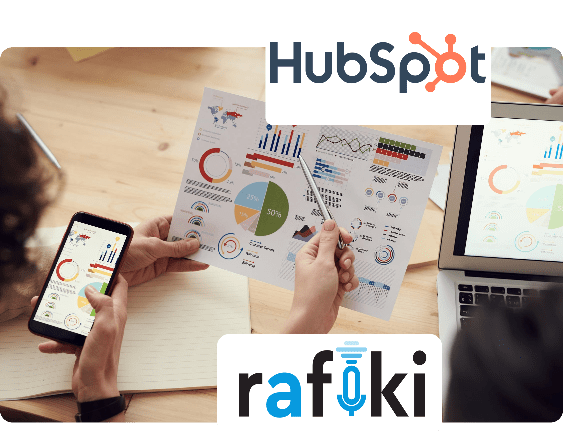 Engage prospects contextually
Know exactly what the prospect is expecting and help your reps converse on topics or questions that best engage your prospect. The inbound data from HubSpot and the 360-degree conversation intelligence from all your conversations captured, transcribed, and analyzed by Rafiki gives you powerful insights and elevates your understanding of every prospect's deal trajectory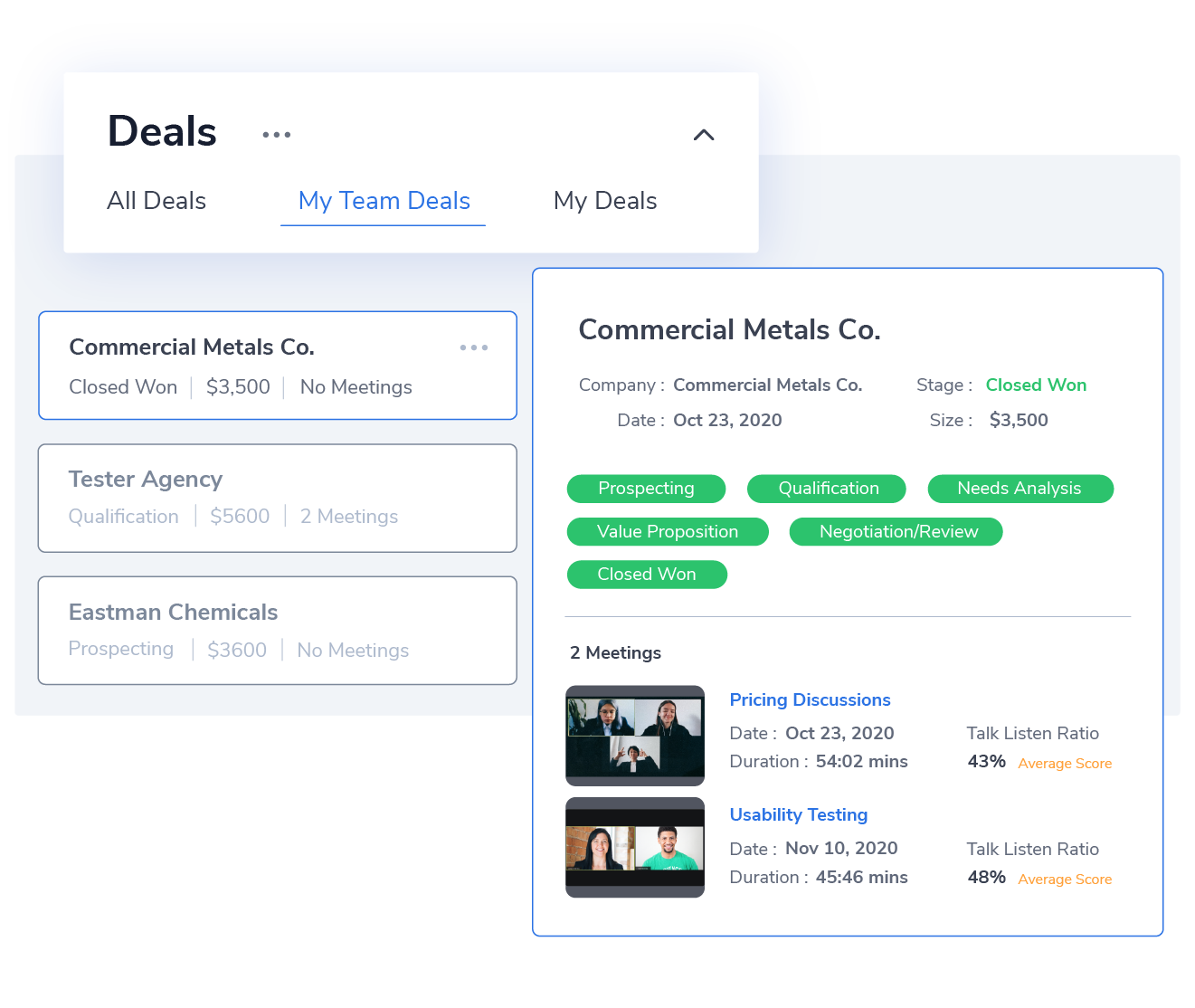 Know what will keep your deal moving
Rafiki's integration with HubSpot helps you understand what's going on in every conversation - whether it is a conference call, Hubspot dialer call or Email. The meeting transcript and auto-generated notes by topic synced with HubSpot help you identify what topics are working for the prospect and how your reps can nudge deals closed to the point of sale. HubSpot's leads, contact data, deal stages, and other data configured for your company is pulled into Rafiki ensuring seamless sales operations across both platforms.
ORGANIZATION INTELLIGENCE
Put your best people to the task
Sync changes in deals, reps, owners, teams, and others made in HubSpot to Rafiki without lifting a finger. Analyze Hubspot dialer calls using Rafiki's AI and assign reps to deals according to their strengths and your prospects' interests. Turn your reps into successful sales execs and maximize revenue.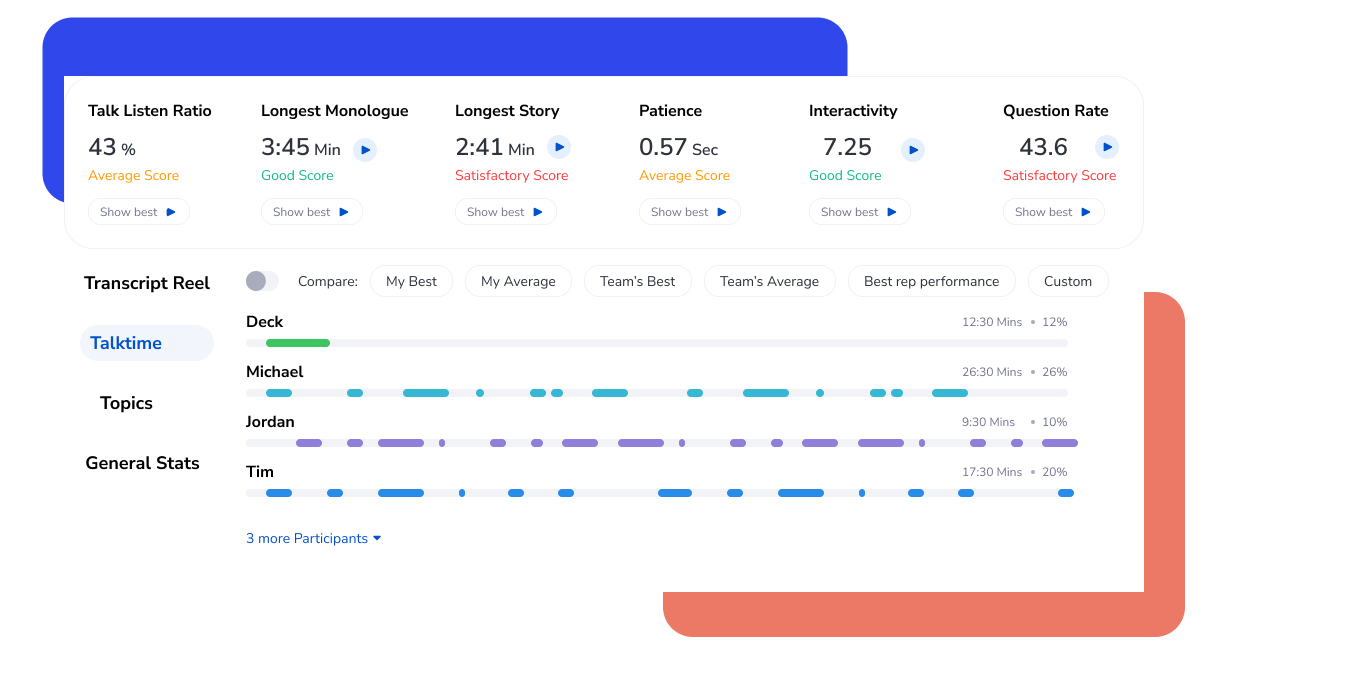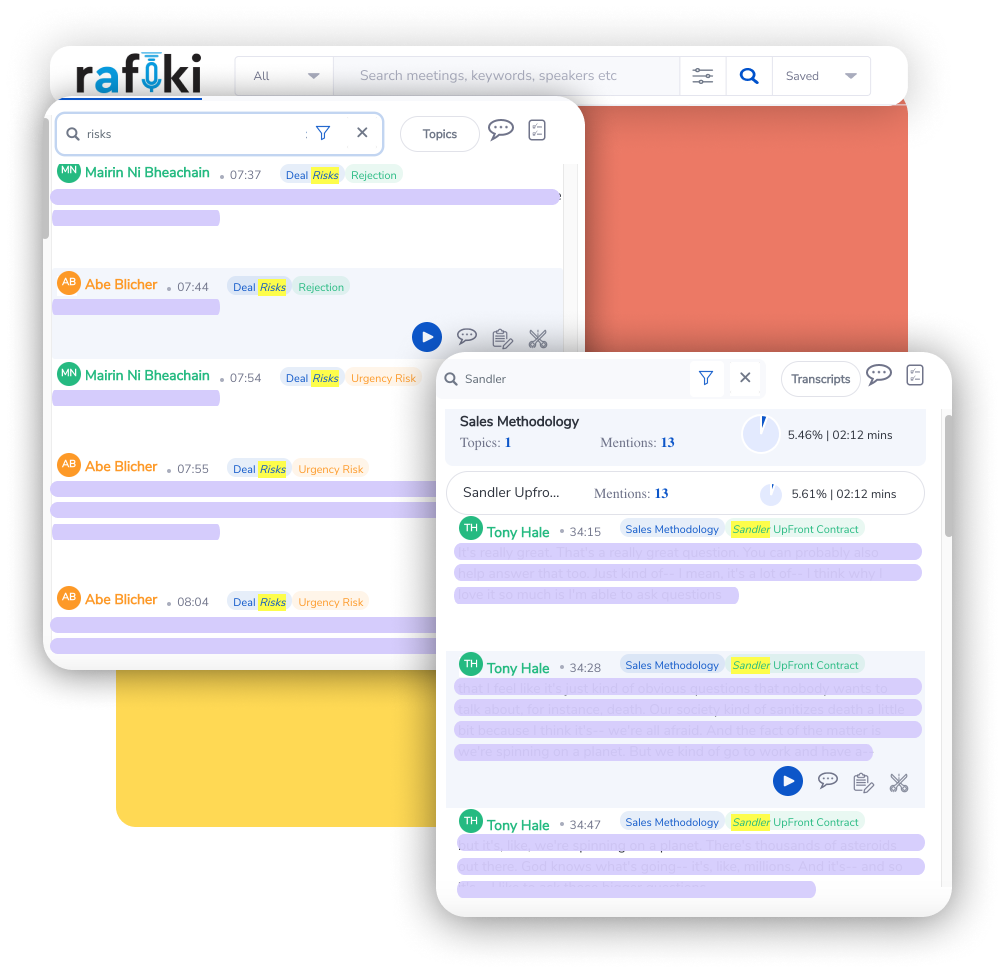 ORGANIZATION INTELLIGENCE
AI-generated notes synced to CRM
Rafiki's powerful AI engine automatically generates notes by topic that you can edit and synchronize with your CRM for meetings under specific deals. This way your reps never have to worry about jotting down data points and revising them every time the deal progresses. Never let a deal slip through again!

Great customer conversations start here