Record, Transcribe and Analyze, Automatically
Track all interactions, and let Rafiki AI glean insights for you. Grow revenue consistently.
Thank you! Your submission has been received!
Oops! Something went wrong while submitting the form.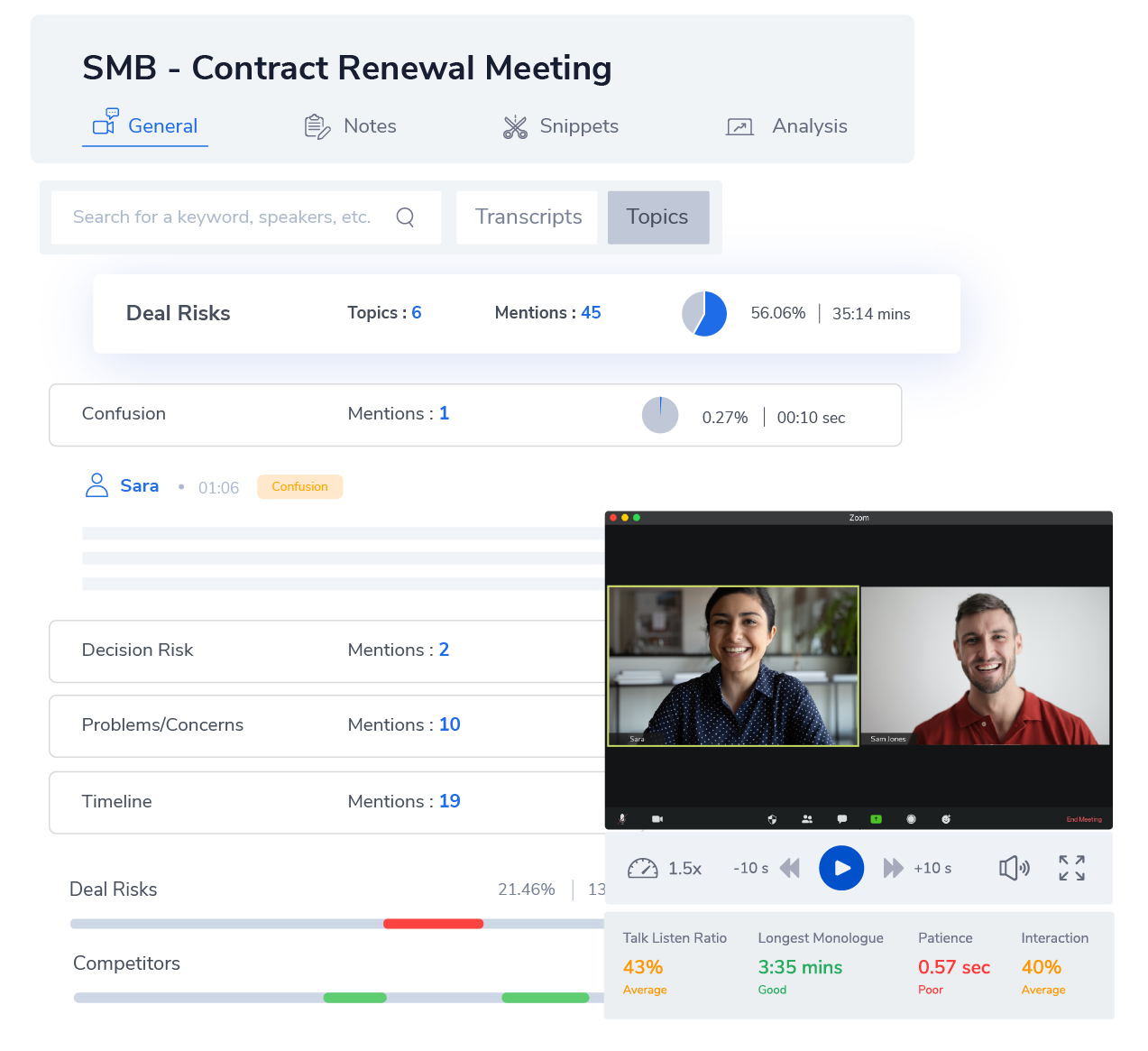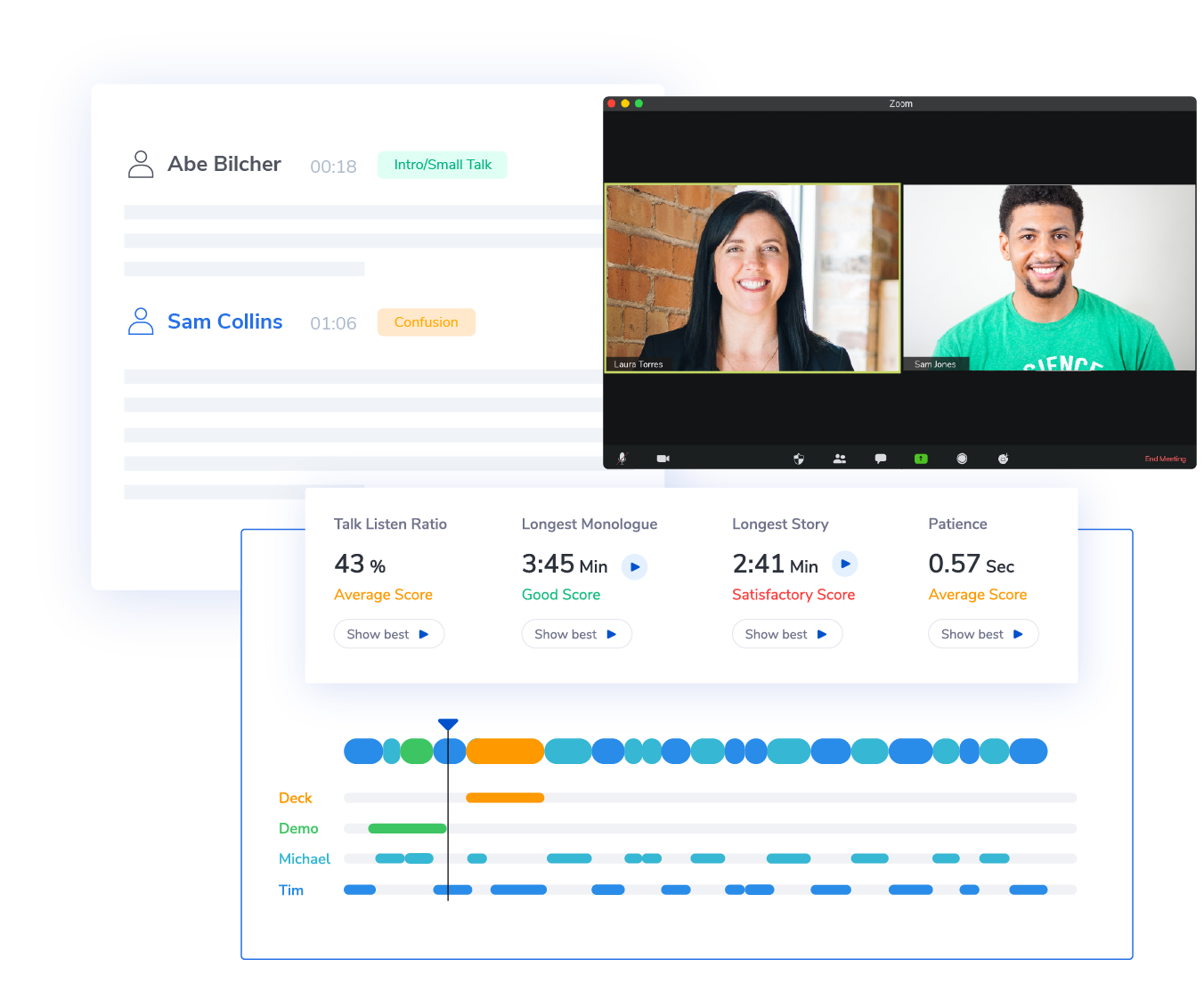 Instantaneous zip through and receive insights on your calls
Rafiki provides immediate analysis and allows you to find our next steps, competitor mentions, feature requests, objections, engaging questions and more.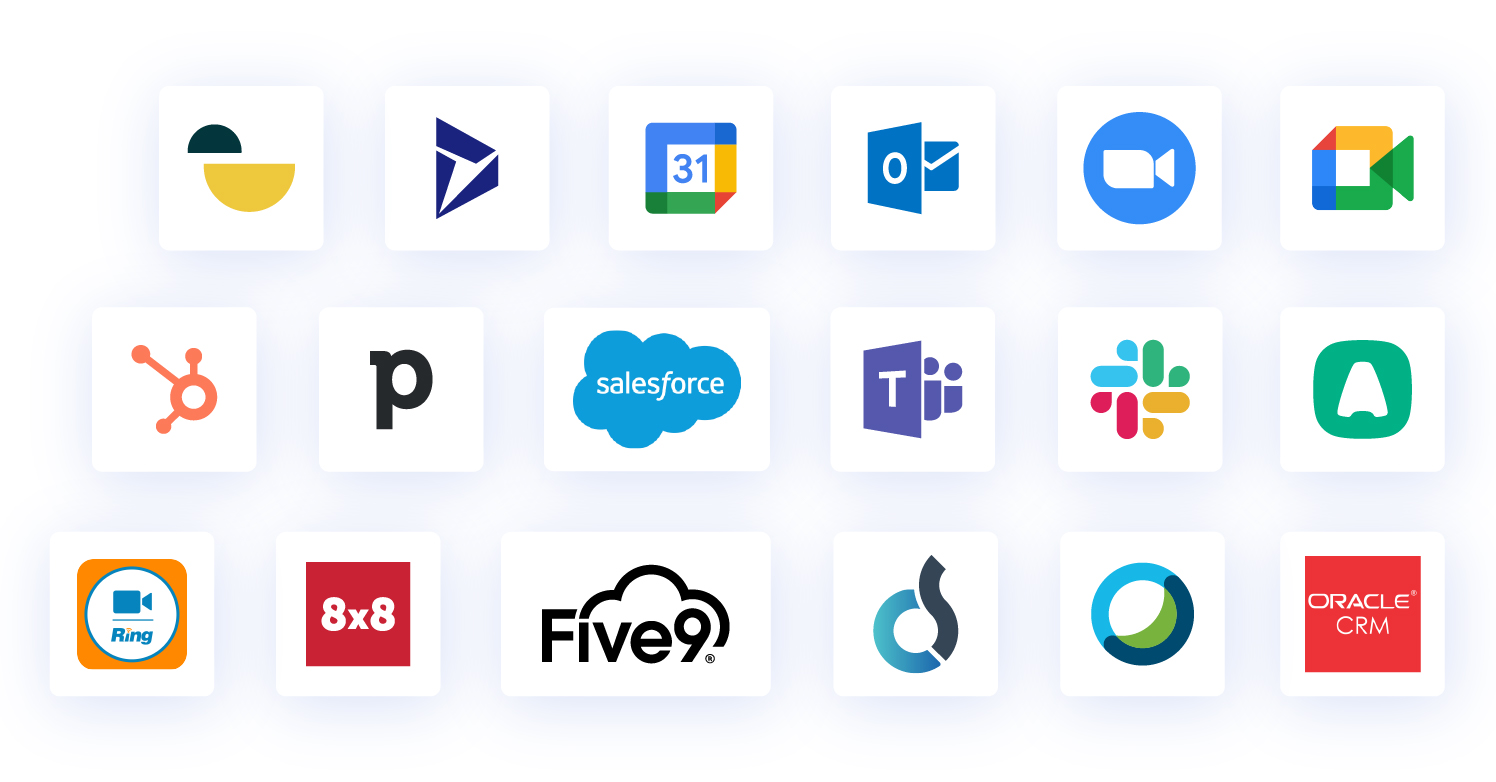 ORGANIZATION INTELLIGENCE
Integration as easy as 1-2-3
Rafiki integrates with your CRM, Calendar and Conference tools. It knows when to listen, record and automatically extract notes and sends it to the right deal and account in your CRM
ORGANIZATION INTELLIGENCE
Share key moments across org
Instantly collaborate with internal and external stakeholders securely and safely. Share key takeaways with @mentions.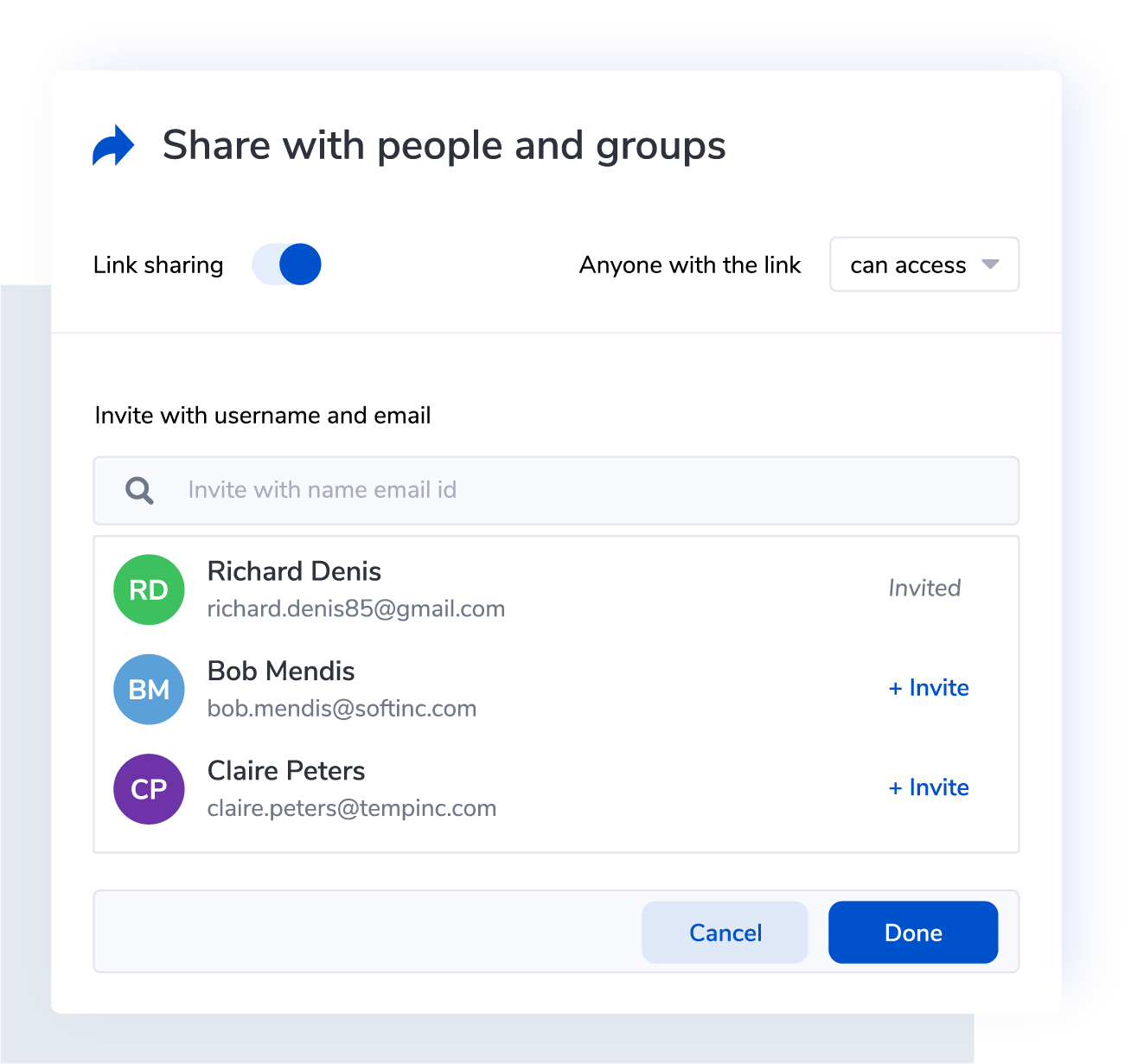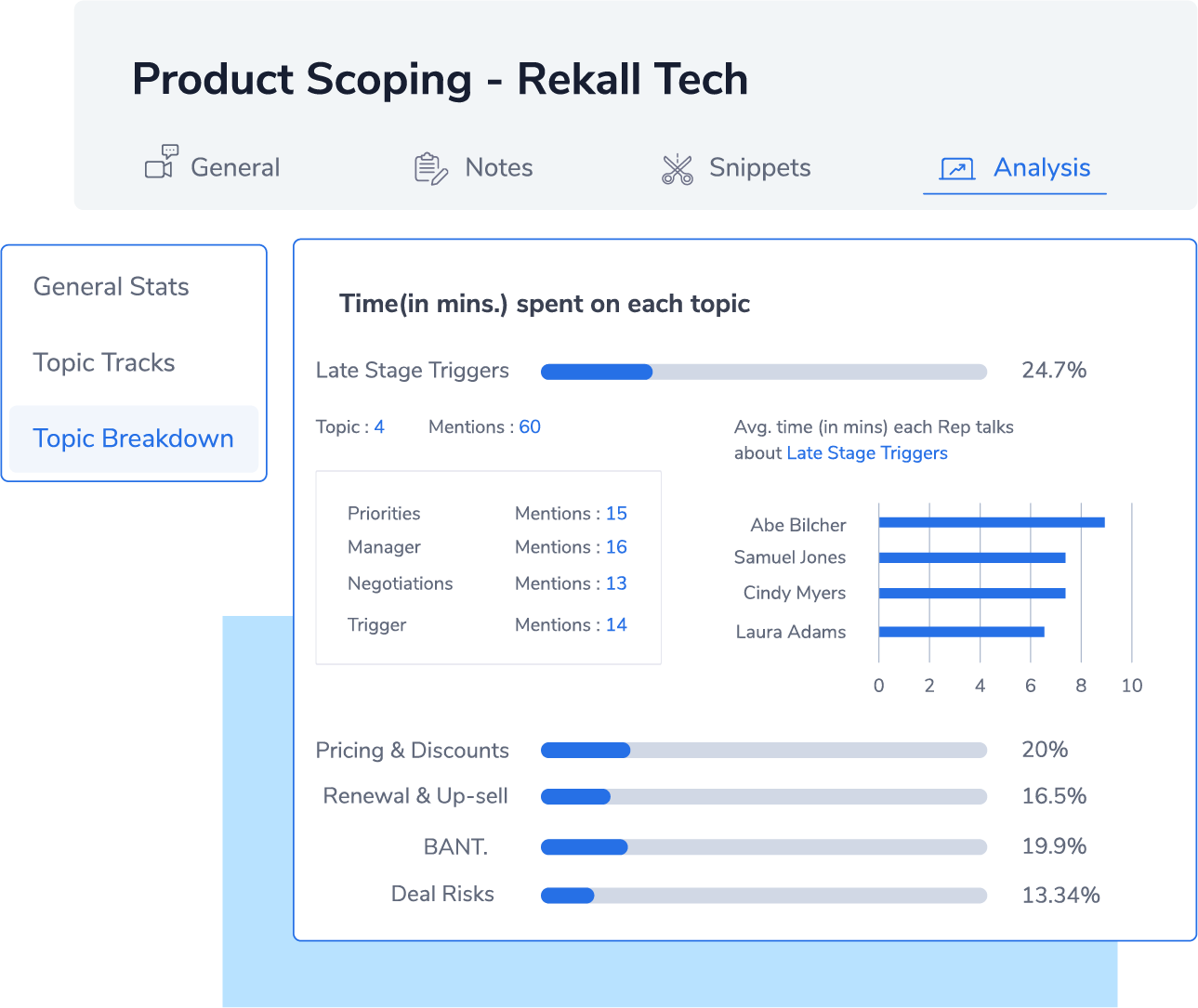 ORGANIZATION INTELLIGENCE
High Quality Transcription at affordable prices
Rafiki AI not only provides high quality transcripts but also finds key topics, competitor names or relevant facts for easy KPI generation.
ORGANIZATION INTELLIGENCE
Raise your game and be the best
Quickly check how your conversations are compared to your peers and even the best one you admire.
Great customer conversations start here